Return to Headlines
Monday is a Day to Remember the Dream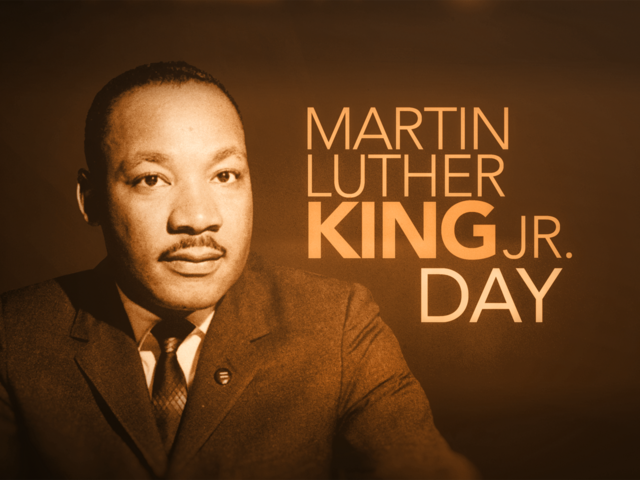 BELOIT—An array of activities are planned for Dr. Martin Luther King Jr. (MLK) Day, which officially is observed on Monday, at area educational institutions with lots of youth participation.
Blackhawk Technical College (BTC) is partnering with the YWCA to host a virtual community-wide MLK Commemoration event, which is live on Saturday on the YWCA Rock County's Facebook page at noon. The keynote speaker for the event will be Beloit Police Chief Andre Sayles. School District of Beloit students will recite the pledge of allegiance and there will be a special rendition of the Black National Anthem by McNeel Intermediate School Principal Michelle Hendrix Nora. There will be student performances, speakers and artwork showcased throughout the virtual event.
The theme of this event is "Where Do You Stand? Who Are You Standing With?" Dr. Martin Luther King Jr. talked about this theme in the quote, "The ultimate measure of a man is not where he stands in the moments of comfort and convenience, but where he stands at times of challenge and controversy," according to information issued by BTC.
The School District of Beloit has an action-packed schedule of MLK activities at all schools, according to information provided by Chief of Communications and Marketing Monica Krysztopa.
At Converse Elementary School, morning announcements will focus on the positive attributes of Martin Luther King with students serving as guests and sharing information. On Jan. 28 at 1:30 p.m., Converse students will engage in an assembly to honor King. Converse staff will choose students who exemplify King's characteristics and will be honored at the assembly which will include songs honoring King.
Gaston Elementary's "Culture Club" will celebrate and learn about Martin Luther King as well as other Black heroes. Celebrations will continue through Black History Month, including color of the world crayons to do art projects; singing a peacemaker song; and creating some surprise murals of Black heroes so all the students can do a gallery walk to learn and celebrate.
Merrill Elementary's Student Council is sponsoring an essay contest. The students have also been watching videos and hearing books this month about King. Merrill's Minority Excellence Organization (MEO) will host an "act of service" week to celebrate MLK. Teachers will be given several read-aloud books and activity links, after reading and discussing, the class will pick an "act of service" and complete the act. Students will then reflect on their experience with service learning.
Aldrich Intermediate School will hold a Black History Month Assembly and host a group of Black History Month speakers to speak with all students on Feb. 18 or 25, with the date to be finalized later this month.
McNeel Intermediate School will host an awards ceremony on Jan. 20 to recognize students for the Dr. King and Barbara Hickman awards. Students from every grade level will be acknowledged and a poetry contest will be held.
Beloit Memorial High School (BMHS) is hosting the Big 8 Conference MLK Showcase on Saturday, January 15. The Big 8 girls basketball teams will head to Madison College and will have a full day of games, and the Big 8 boys basketball are coming to BMHS for a full day of games. The Lady Knights will take on Janesville Craig at Madison College at 9 a.m. on Saturday. Its boys team will take on Janesville Craig at 3 p.m. in Barkin Arena.
Beloit College students will return to campus late next week, with classes beginning Jan. 24. Those at Beloit College will honor King throughout Black History Month, when the college community will connect his call to action with its anti-racism action plan—Becoming Better.
The Beloit College Office of Student Success, Equity and Community is planning events for the month of February, which begins with a keynote from Atiera Coleman. Coleman, who formerly led that office at Beloit, is now the Rock County Equity manager, where she embeds policies in the county's administrative structure and services that ensure equitable access for everyone the county serves, according to information from the college.