School District of Beloit December 2022 Highlights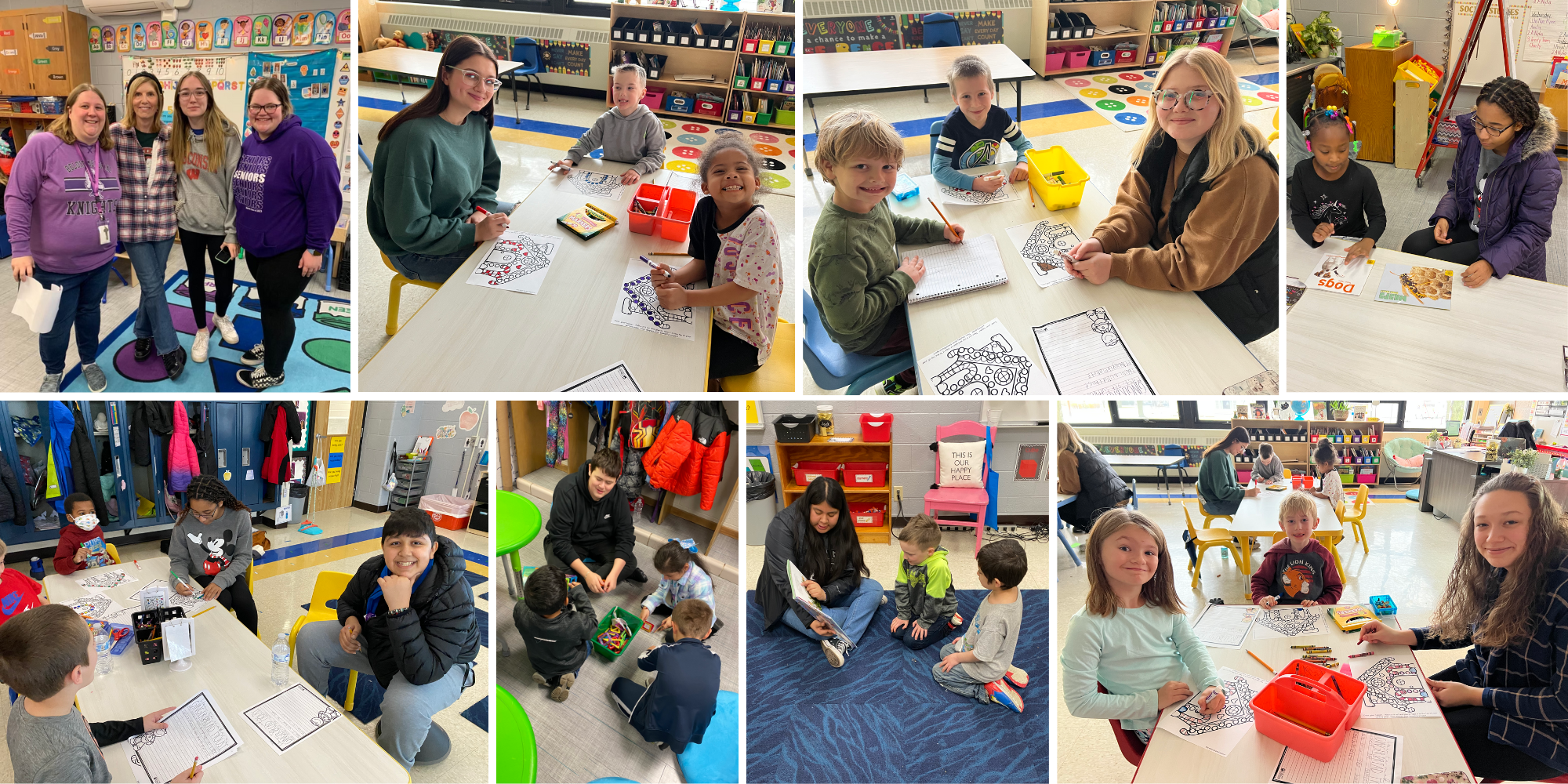 BMHS Key Club Visits Robinson
Members of the BMHS Key Club made a special visit to Robinson Elementary! What a great day they had reading, doing crafts, and making connections with our littlest scholars.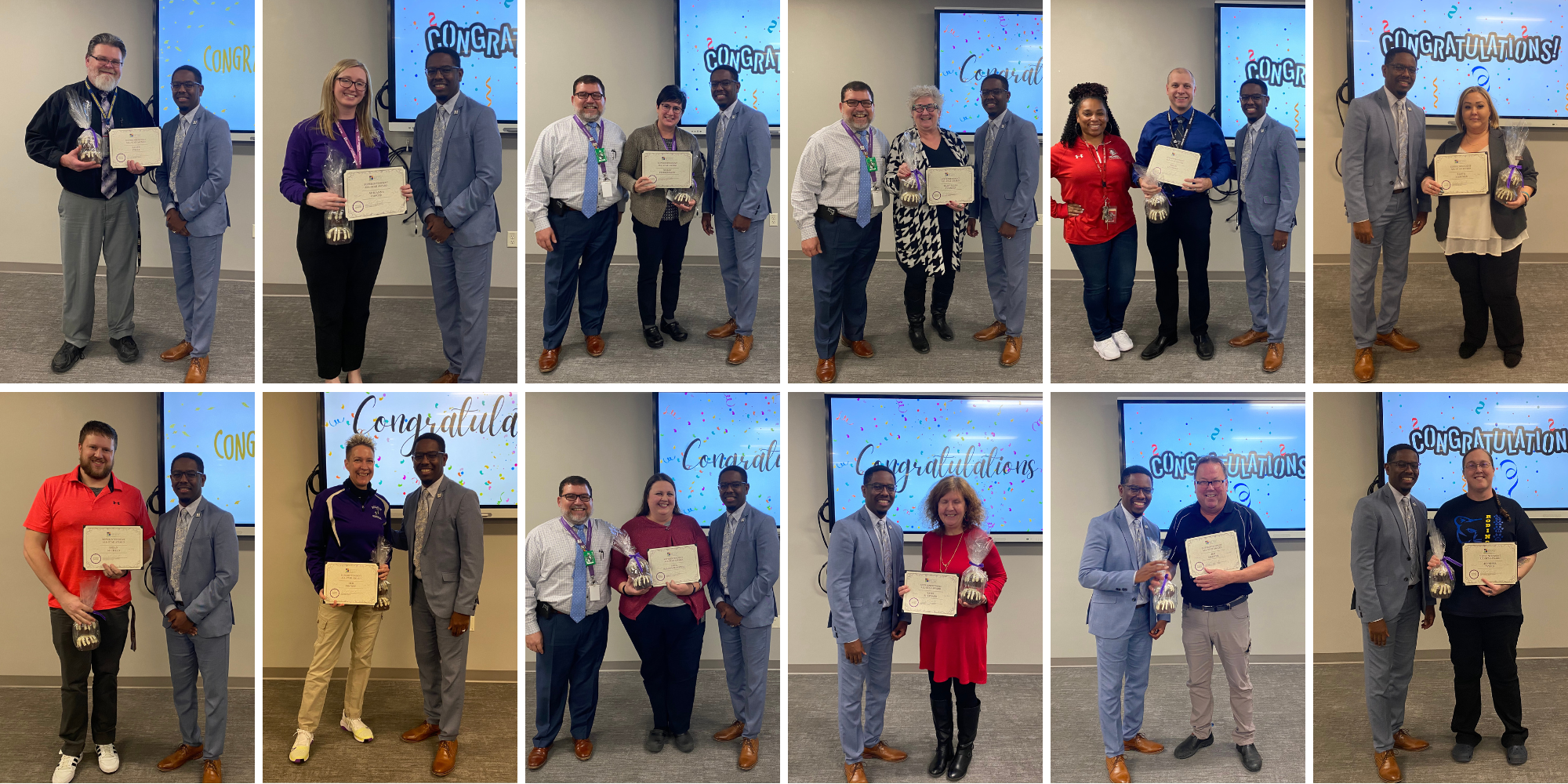 December All-Stars
Each quarter we honor and recognize our School District of Beloit All-Stars. These individuals are nominated by their peers for their passion, work, and dedication to our students and families. Congratulations to James Caley, Adrianna Cofoid, Molly Fehrenbach, Mary Ellen Fuentes, Brian Lundeen, Tanya Masoner, Brian Michels, Deb Prowse, Anya Ramsey Martinez, Lori Sheppard, Crystal Silva, Jeb Werner, and Jennifer Wyels.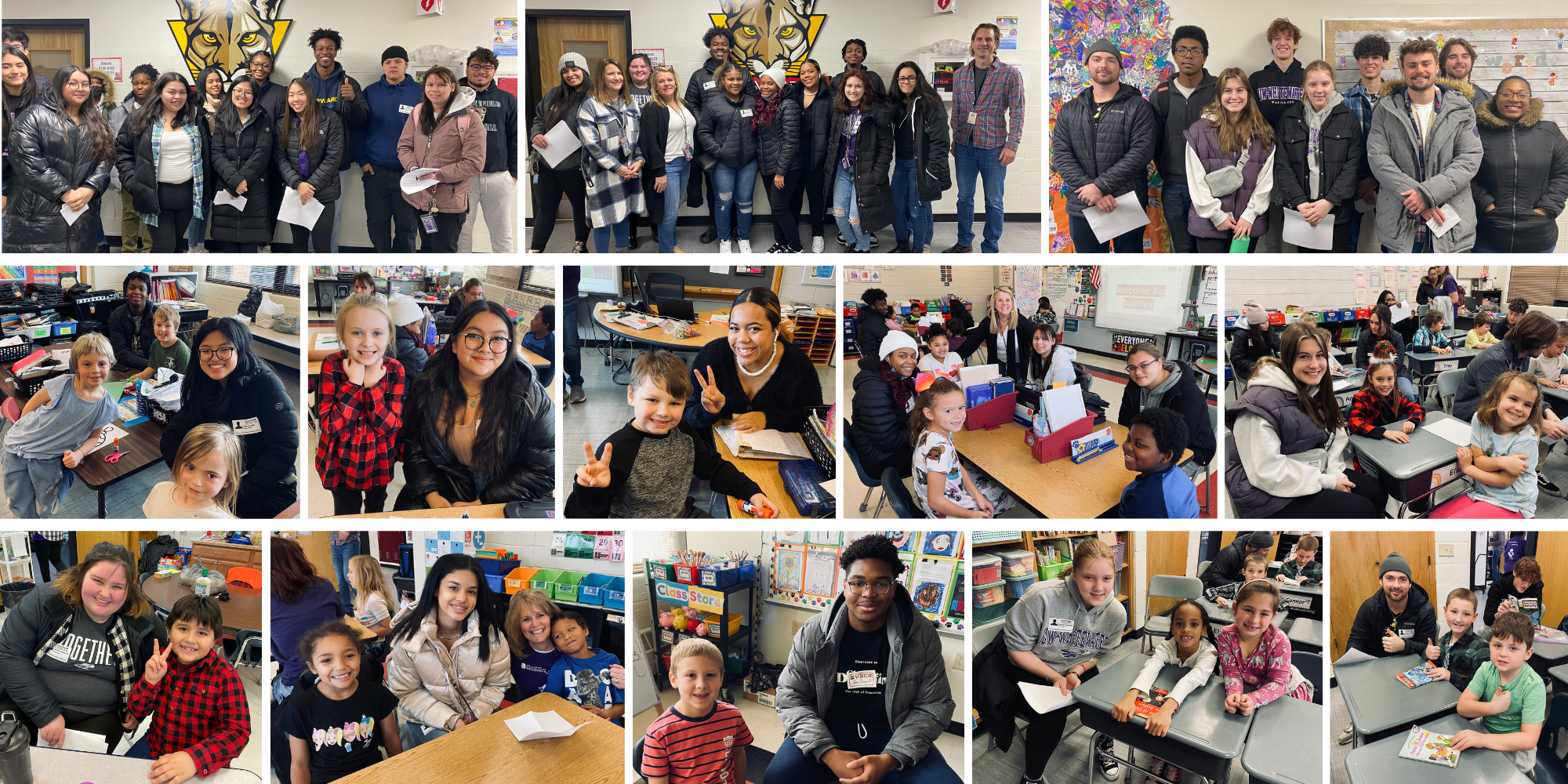 Converse Elementary and UW-Whitewater Education Major
Our 2nd grade students finally meet their pen pal - they have been exchanging letters for months with UW-Whitewater education majors. It was such a fun opportunity to see our students reading, creating, and having fun with their pen pal. Thank you University of Wisconsin-Whitewater for continuing with this awesome program!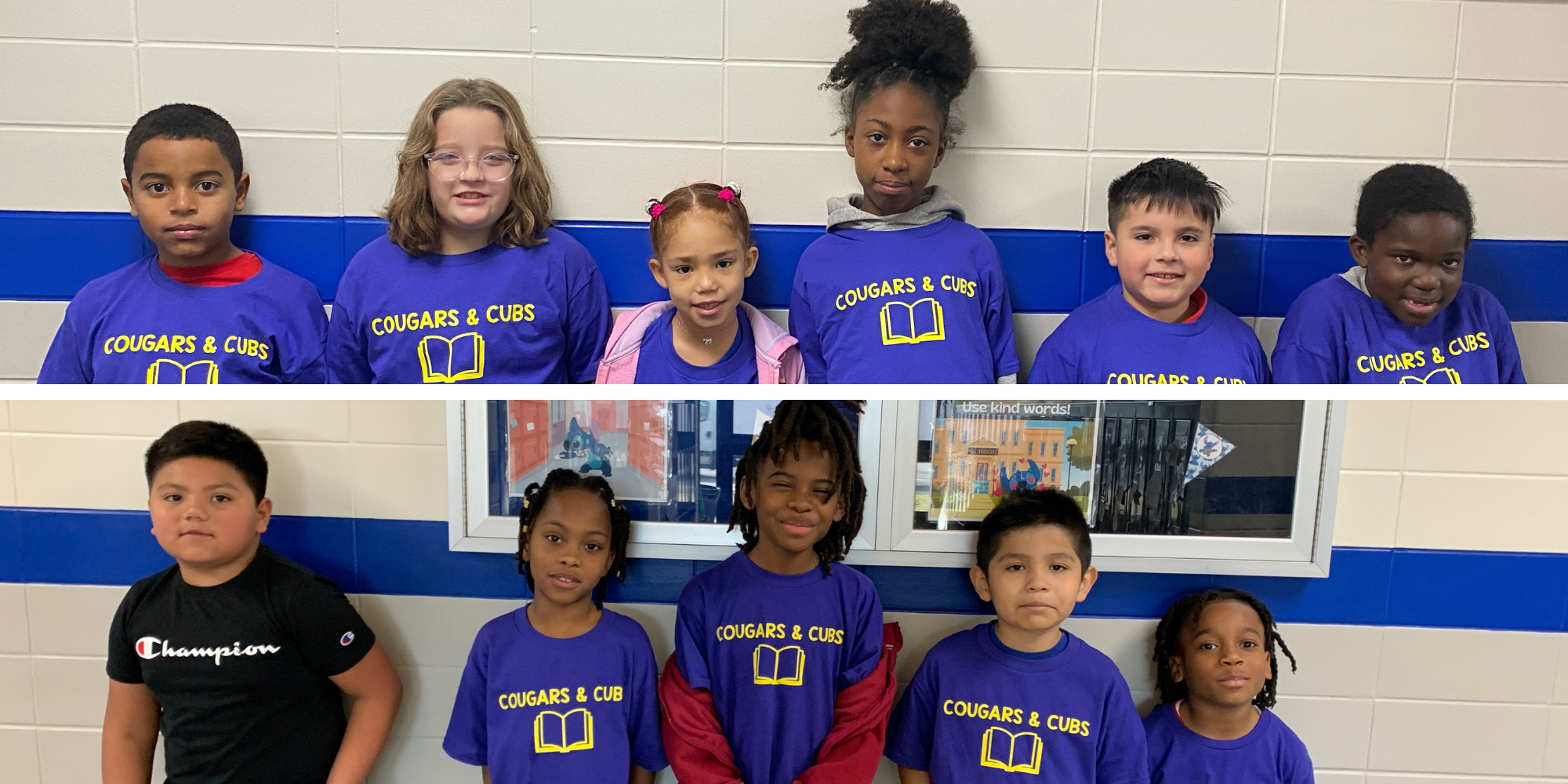 Cougars and Cubs Club
Robinson's "Cougars and Cubs" after-school club focuses on building leadership and literacy skills. In December, 2nd and 3rd grade Cougar Leaders were able to start reading with their 4k-1st grade Cubs! We love to see our students working on their reading skills and building relationships. Thank you to Counselor, Kayla Allen and Social Worker, Harmony Shepherd for running this club.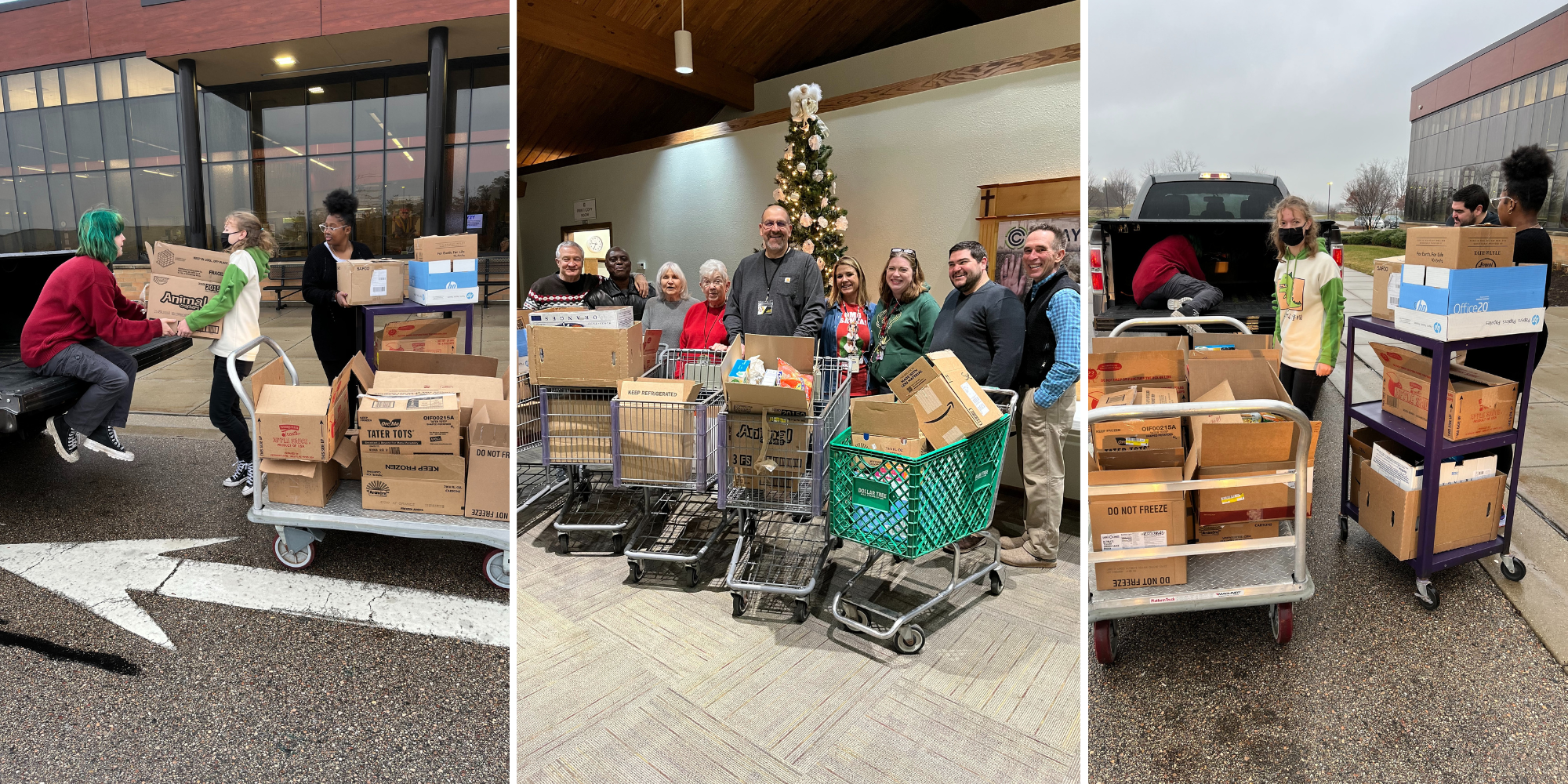 Fruze Food Drive
Fruzen held a school wide food drive competition and raised almost 700 items. All the food that was collected was donated to Central Christian Church's Food Pantry. Shout-out to the top advisories in each grade level: 4th Grade - Bolan; 5th Grade - Frain; 6th Grade - Hearns; 7th Grade - Bares (highest total in building!); and 8th Grade - Gonzales.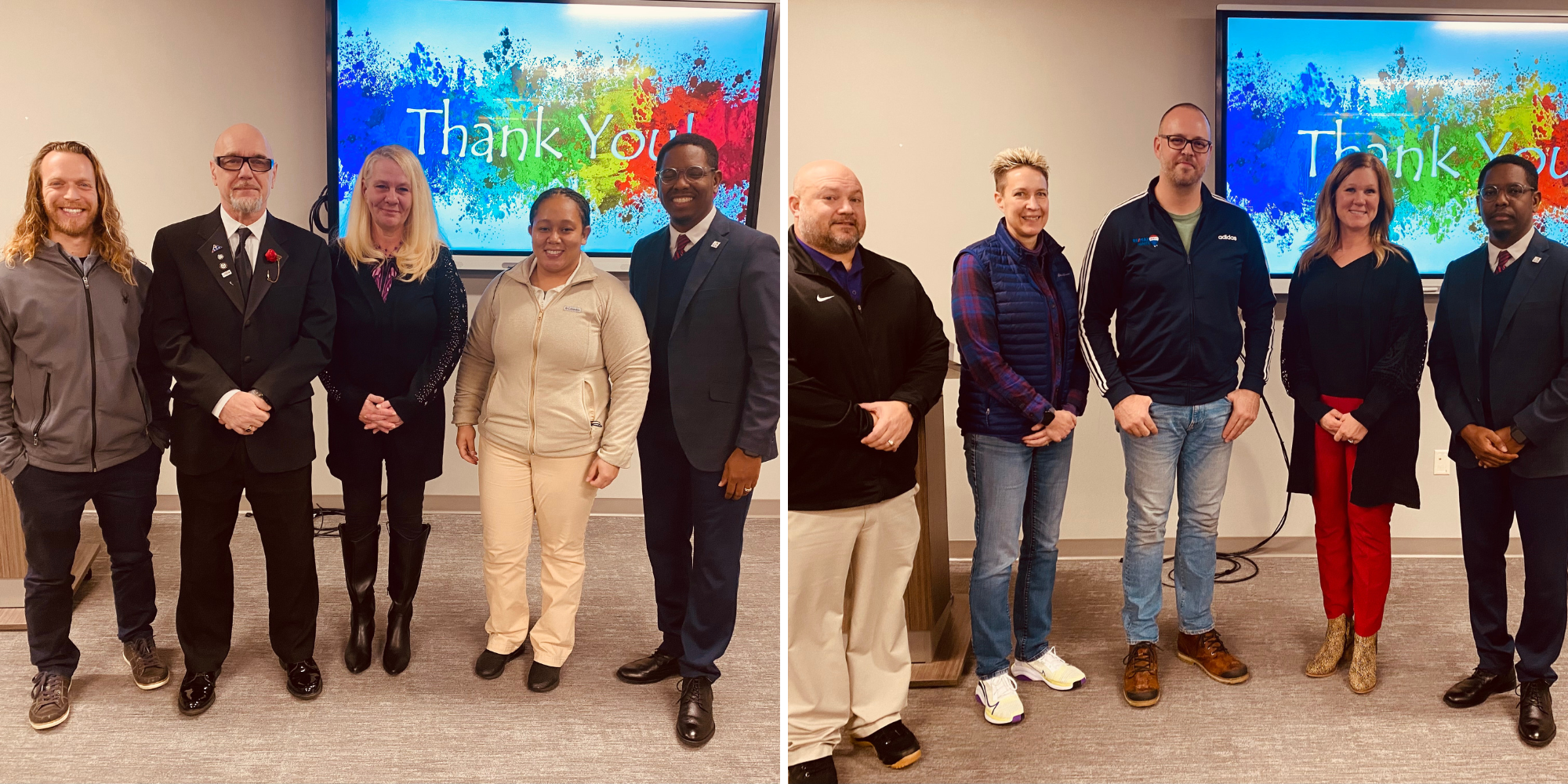 Community Appreciation Night
We honored, recognized, and thanked community partners during our December Community Appreciation Night. Thank you to Otis Johnson and Beloit Freemasons - Morning Star #10 for their outreach and support to our students, families, and district. 

BMHS Students Tour MIlwaukee Bucks Headquarters
BMHS Business, Personal Finance and Entrepreneurship Teacher Tony Capizziello took a group of BMHS students to the Milwaukee Bucks headquarters. They toured the offices, met with key officials, and participated in a panel discussion. The day ended with a Bucks game against the Sacramental Kings – Bucks won! Our students are career, college, and community ready.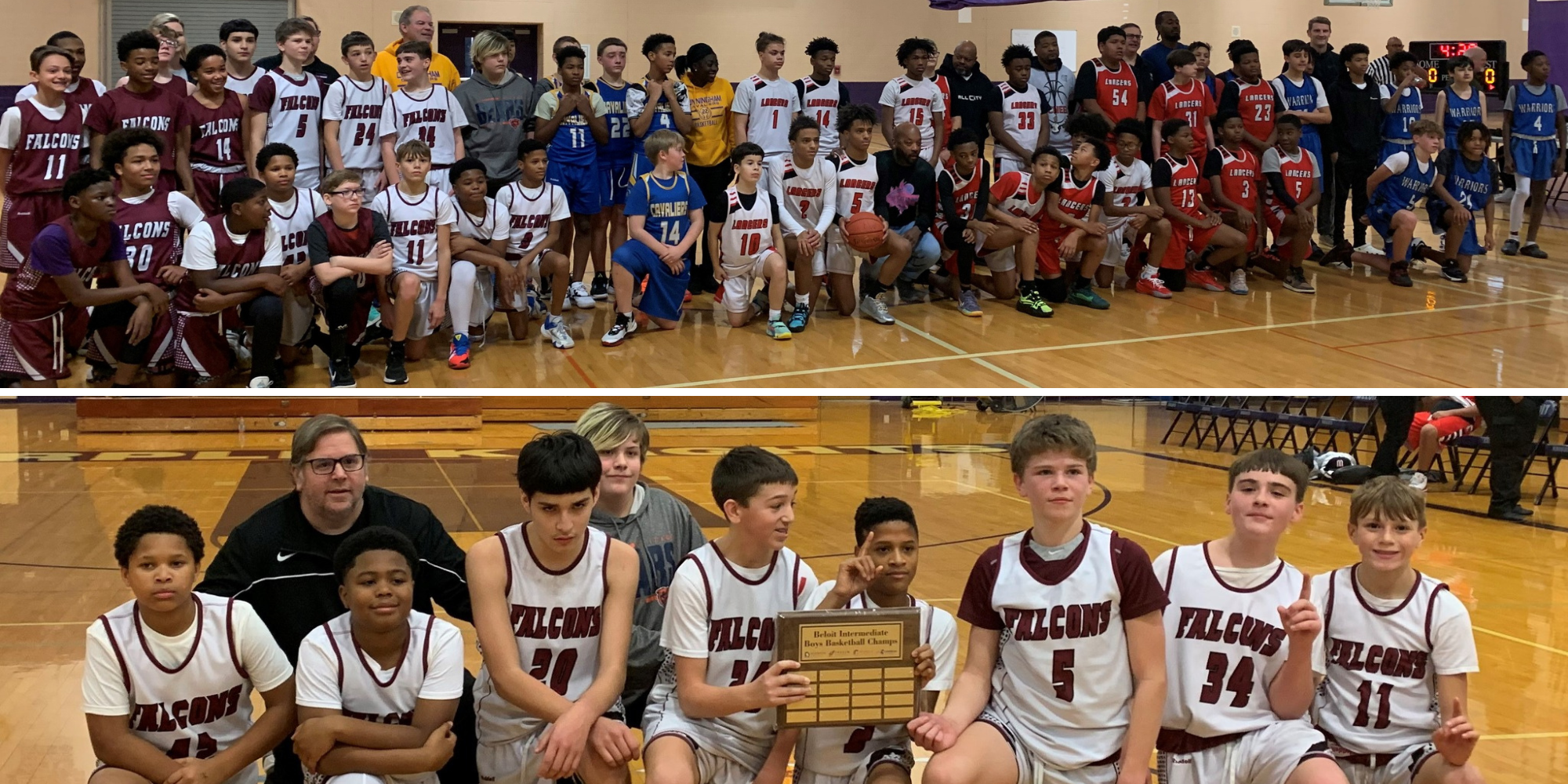 Intermediate Basketball Championship
On Saturday, our Intermediate schools battled it out on the basketball court for the Championship Title! Aldrich, Cunningham, Fruzen, and McNeel gave it their best, but in the end. Fruzen took away the honorw with the Championship Win!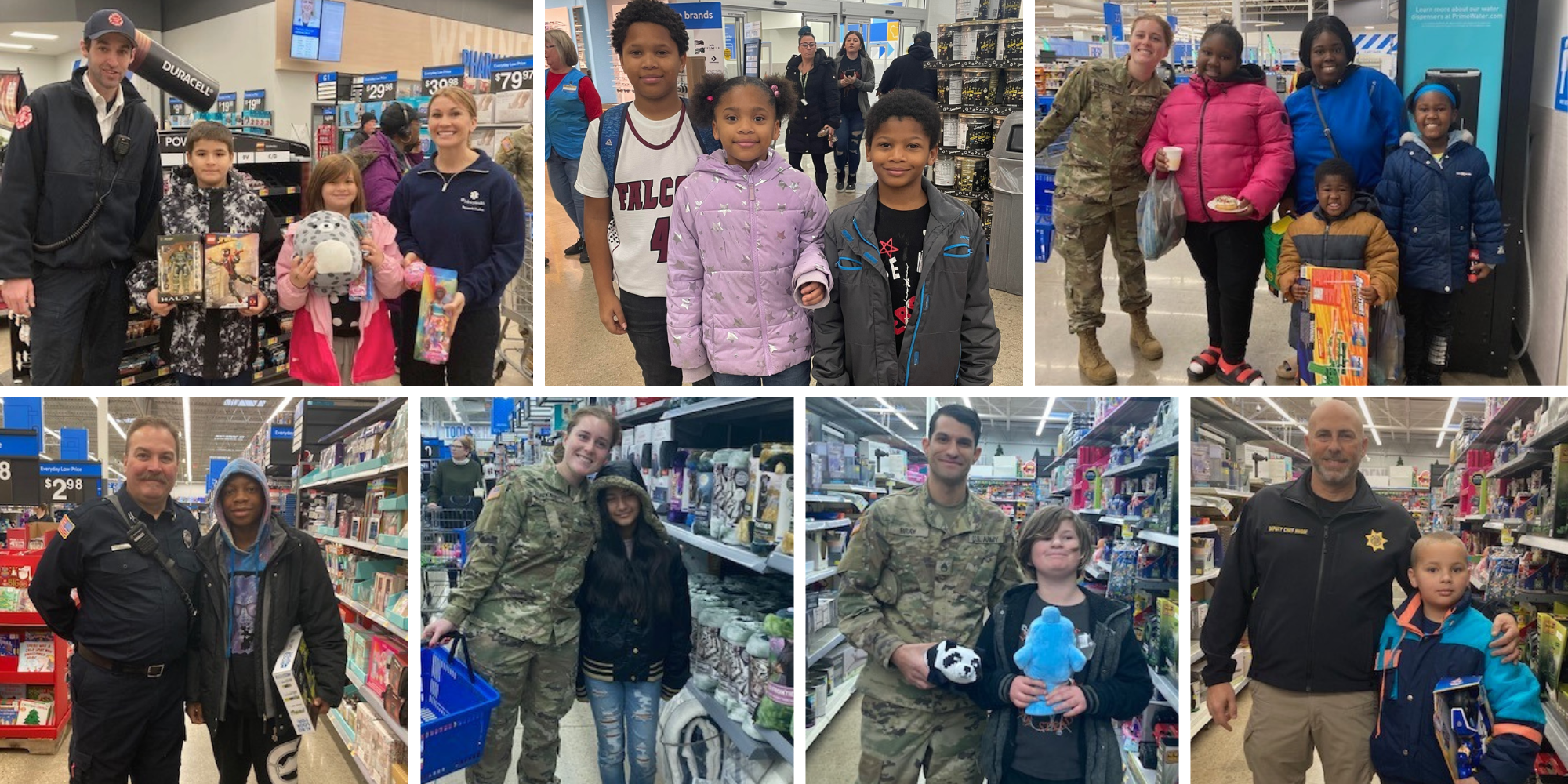 Shop with a Hero
More than100 School District of Beloit students were paired with first responders or military personnel to shop for the holidays during the annual "Shop with a Hero" event. Families then attended a pancake breakfast at Fruzen. We received a $2,000 community grant from Walmart that helps to underwrite this awesome event. We thank Walmart and the many elves from our District and community who make this happen each year. They work hard to create an enjoyable day for our families filled with wonderful memories.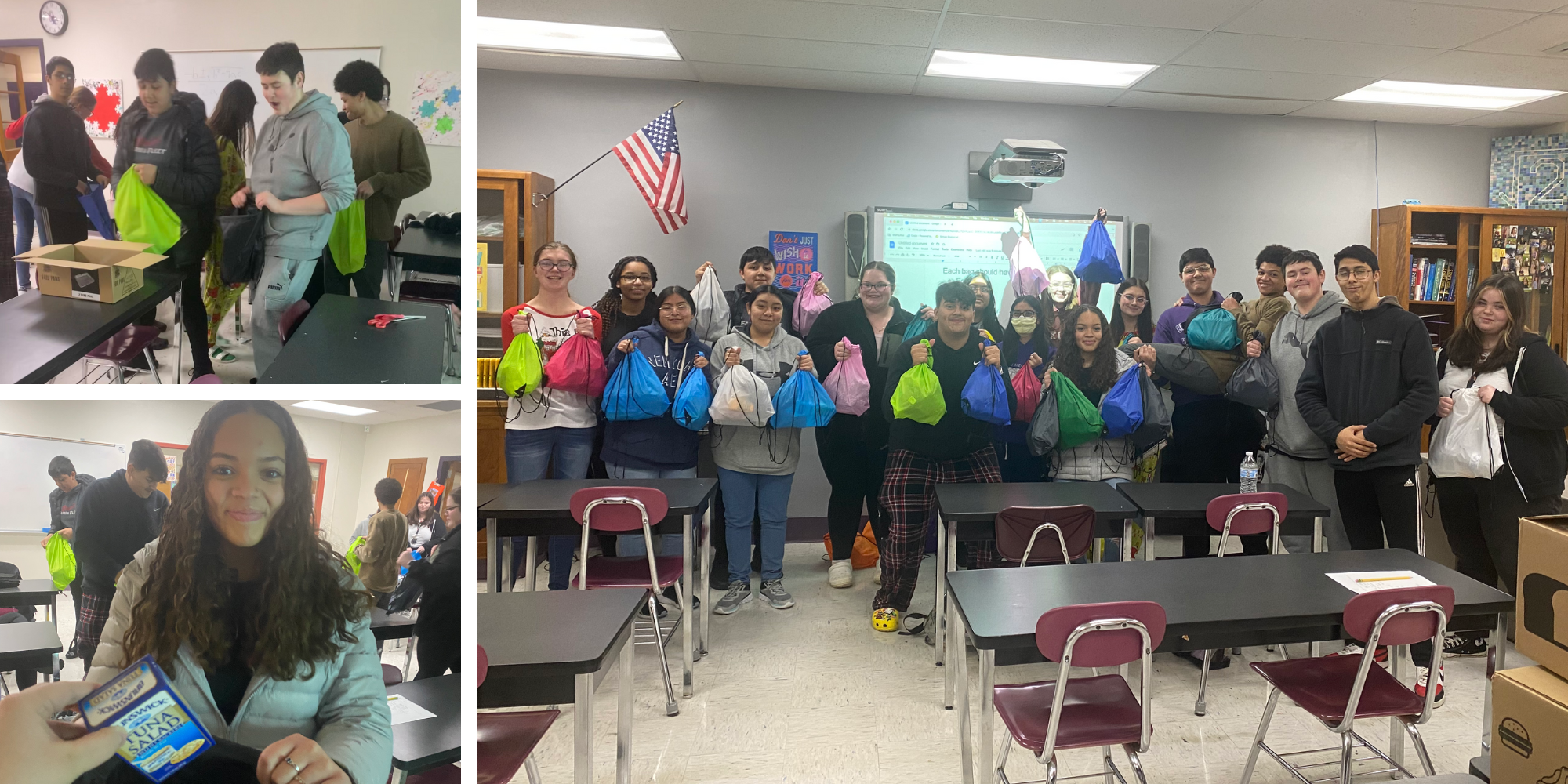 Community Conversation
Collaborated with community partners to form stronger collaborative partnerships between our school district and community agencies