School District of Beloit June 2022 Highlights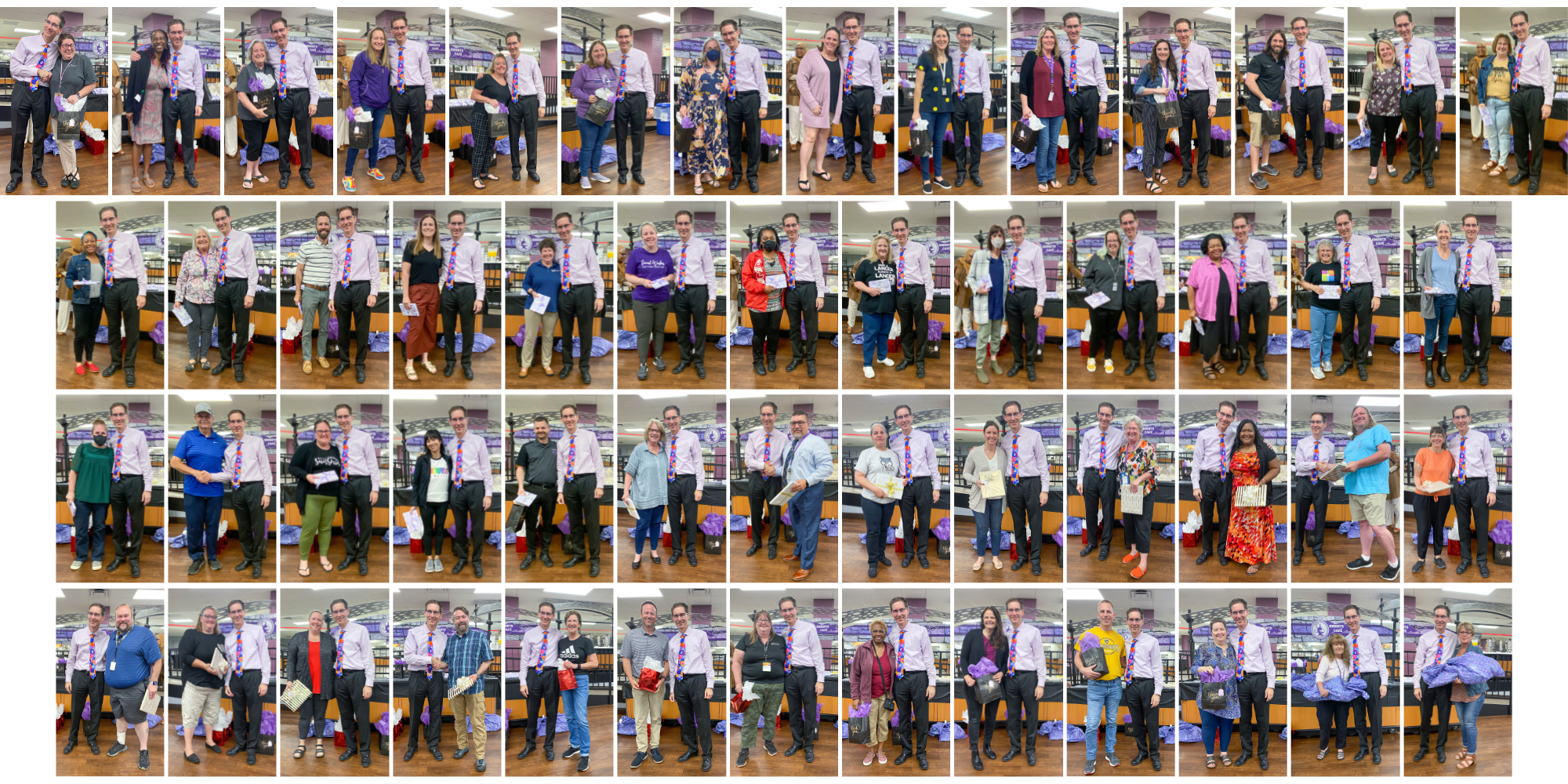 Years of Service Honorees
We honored and recognized our staff who celebrated 10, 15, 20, 25, 30, and 35 years with our District. We thank them for their combined 1200+ years serving our students, family, and community. We appreciate you!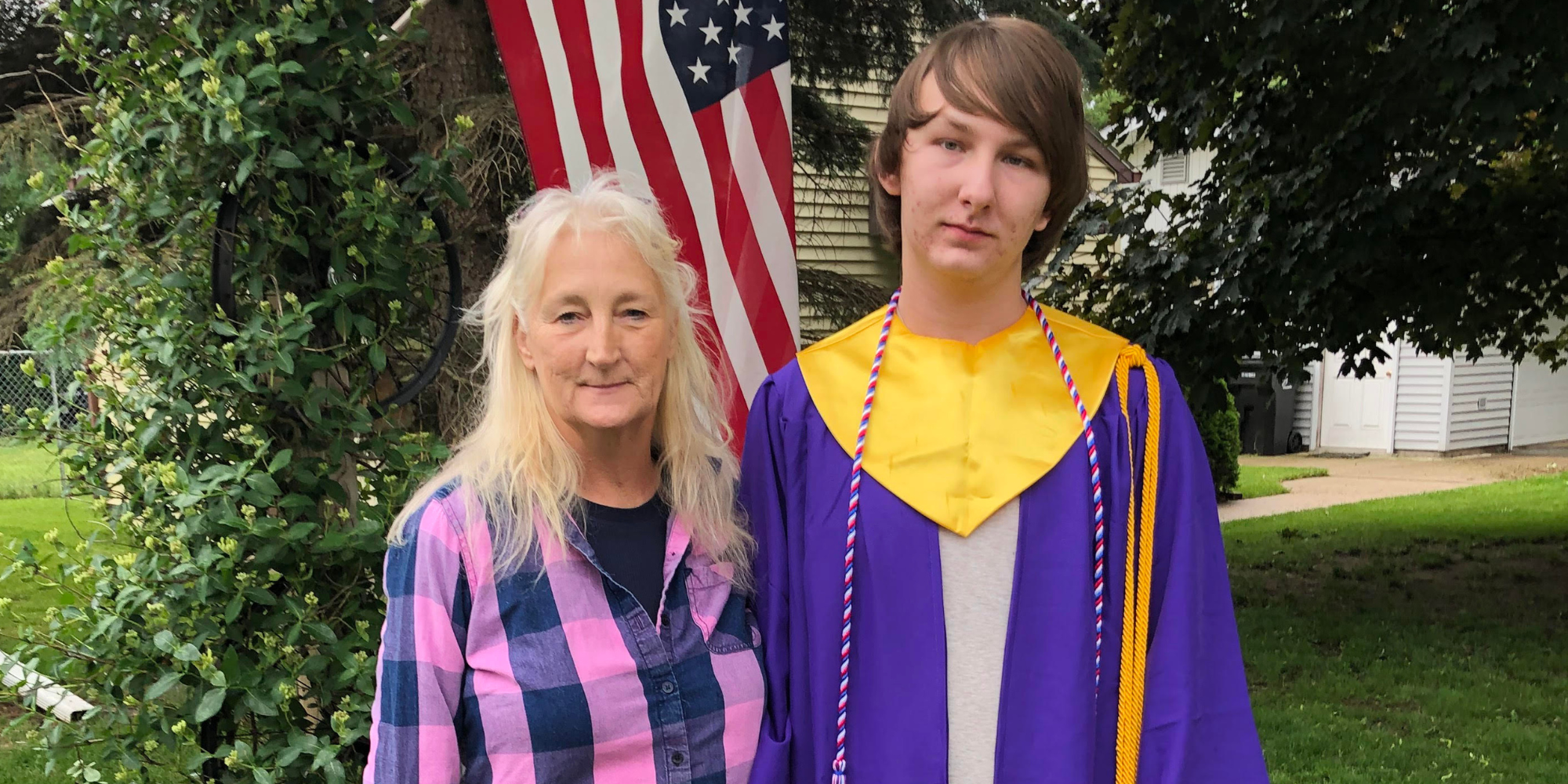 Dalton Raykowski
Congratulations to BMHS 2022 graduate 𝐃𝐚𝐥𝐭𝐨𝐧 𝐑𝐚𝐲𝐤𝐨𝐰𝐬𝐤𝐢, he will attend Harvard University in the fall.

With 61,220 students applying to Harvard this year, Dalton was one of only 1,954 to be accepted! We wish you the best! You make us #BeloitProud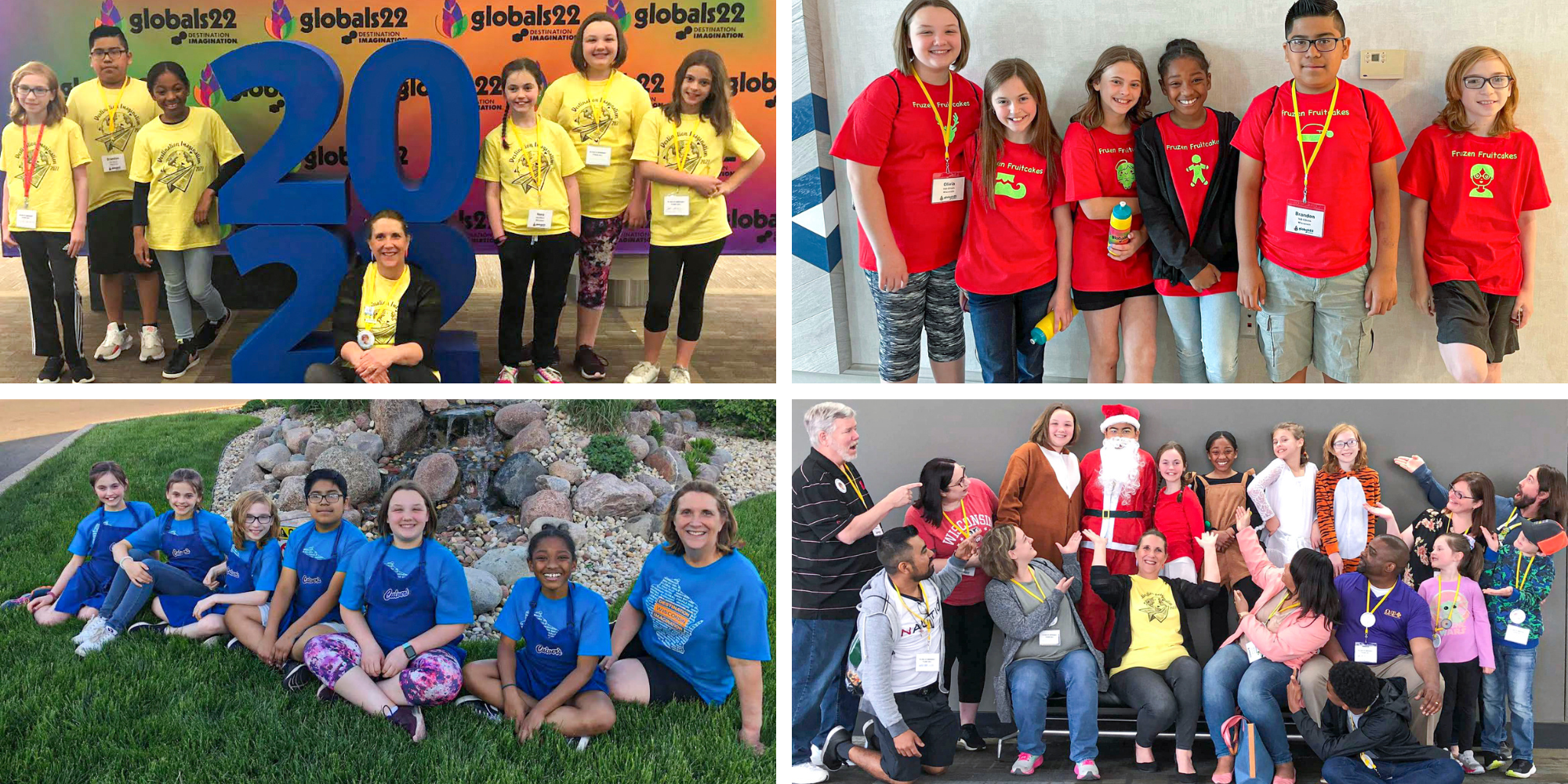 Destination Imagination - Global Competition
Teams from around the world competed at the Global Destination Imagination Competition in Kansas City. Congratulations to our Fruzen Intermediate team: 𝐏𝐡𝐢𝐧𝐞𝐚𝐬 𝐁𝐚𝐥𝐥𝐢𝐞𝐭𝐭, 𝐎𝐥𝐢𝐯𝐢𝐚 𝐆𝐢𝐥𝐞𝐬, 𝐌𝐚𝐝𝐢𝐬𝐨𝐧 𝐋𝐞𝐚𝐯𝐲, 𝐁𝐫𝐚𝐧𝐝𝐨𝐧 𝐌𝐚𝐫𝐭𝐢𝐧𝐞𝐳-𝐂𝐫𝐮𝐳, 𝐁𝐫𝐨𝐨𝐤𝐥𝐲𝐧𝐧 𝐕𝐚𝐧𝐌𝐚𝐫𝐭𝐞𝐫, 𝐍𝐨𝐫𝐚 𝐖𝐚𝐥𝐤𝐞𝐫, and their team advisor, 𝐌𝐬. 𝐓𝐞𝐫𝐫𝐢 𝐆𝐢𝐥𝐞. This talented and bright team placed 12th out of 41 teams. We are so #BeloitProud

Celebrating Mekhi Phiffer
Congratulations to one of our students, 𝐌𝐞𝐤𝐡𝐢 𝐏𝐡𝐢𝐟𝐟𝐞𝐫, who graduated from the Challenge Academy with the highest recognition awarded to Cadets, the 𝐃𝐢𝐬𝐭𝐢𝐧𝐠𝐮𝐢𝐬𝐡𝐞𝐝 𝐇𝐨𝐧𝐨𝐫 𝐀𝐰𝐚𝐫𝐝. To earn this award, one must excel in each of the eight core components of the Academy that include, consistently offer support to other Cadets; display academic excellence; and have superior knowledge and application of the core values of honor, integrity, courage, commitment, and discipline. In addition to receiving this award, Mekhi delivered the commencement speech.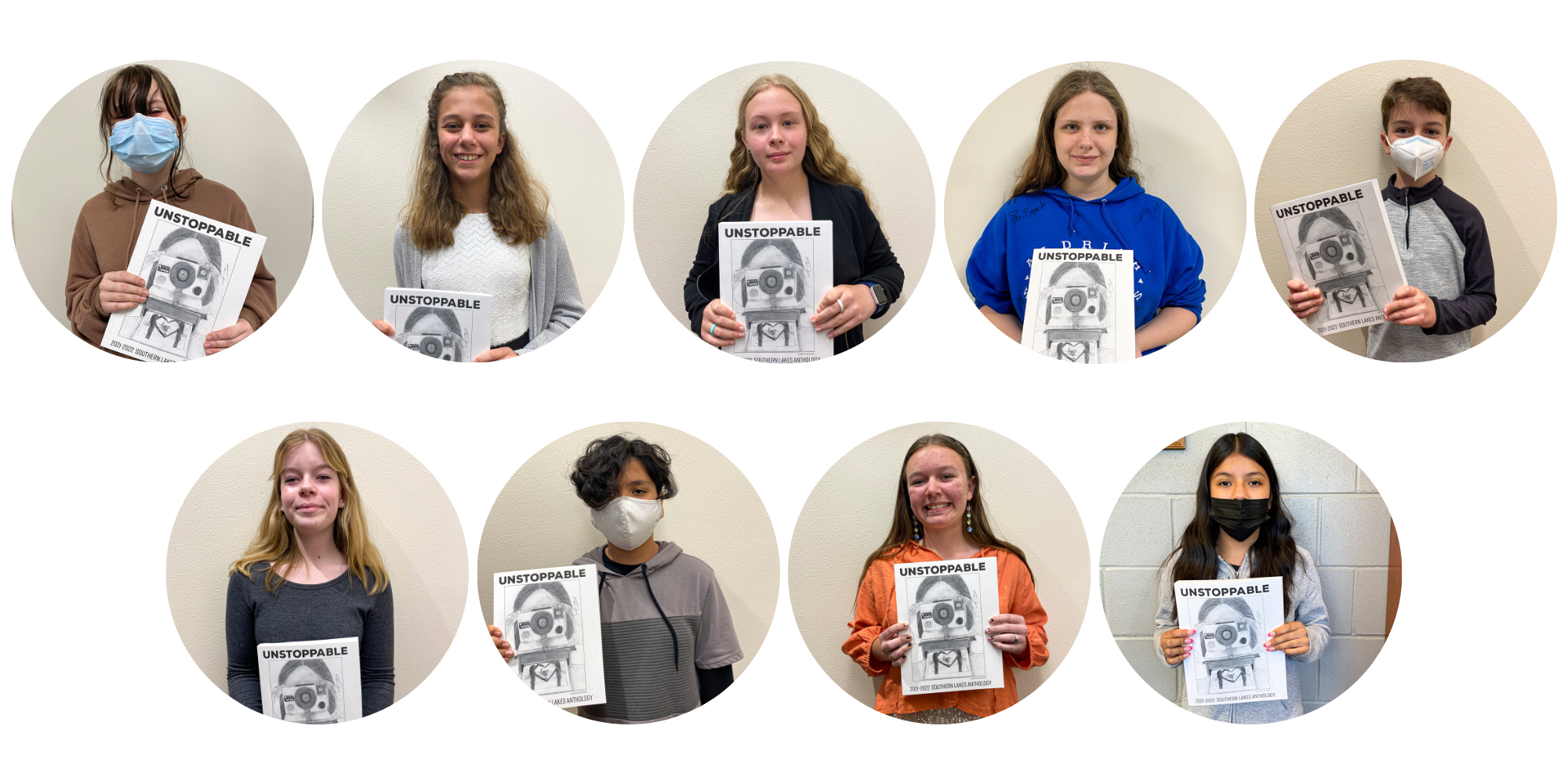 Southern Lakes Anthology Winners
Help us congratulate 𝐀𝐥𝐲𝐯𝐢𝐚, 𝐀𝐦𝐢𝐲𝐚𝐡, 𝐀𝐮𝐛𝐫𝐞𝐞, 𝐃𝐞𝐬𝐭𝐢𝐧𝐲, 𝐄𝐥𝐢, 𝐄𝐦𝐦𝐚, 𝐑𝐚𝐮𝐥, 𝐑𝐢𝐥𝐲𝐧𝐧𝐞, 𝐚𝐧𝐝 𝐖𝐞𝐧𝐝𝐲! These 9 SDB students were recently published in the 2021-2022 Southern Lakes Anthology. Their creative work was selected from hundreds and hundreds of entries from dozens of area districts.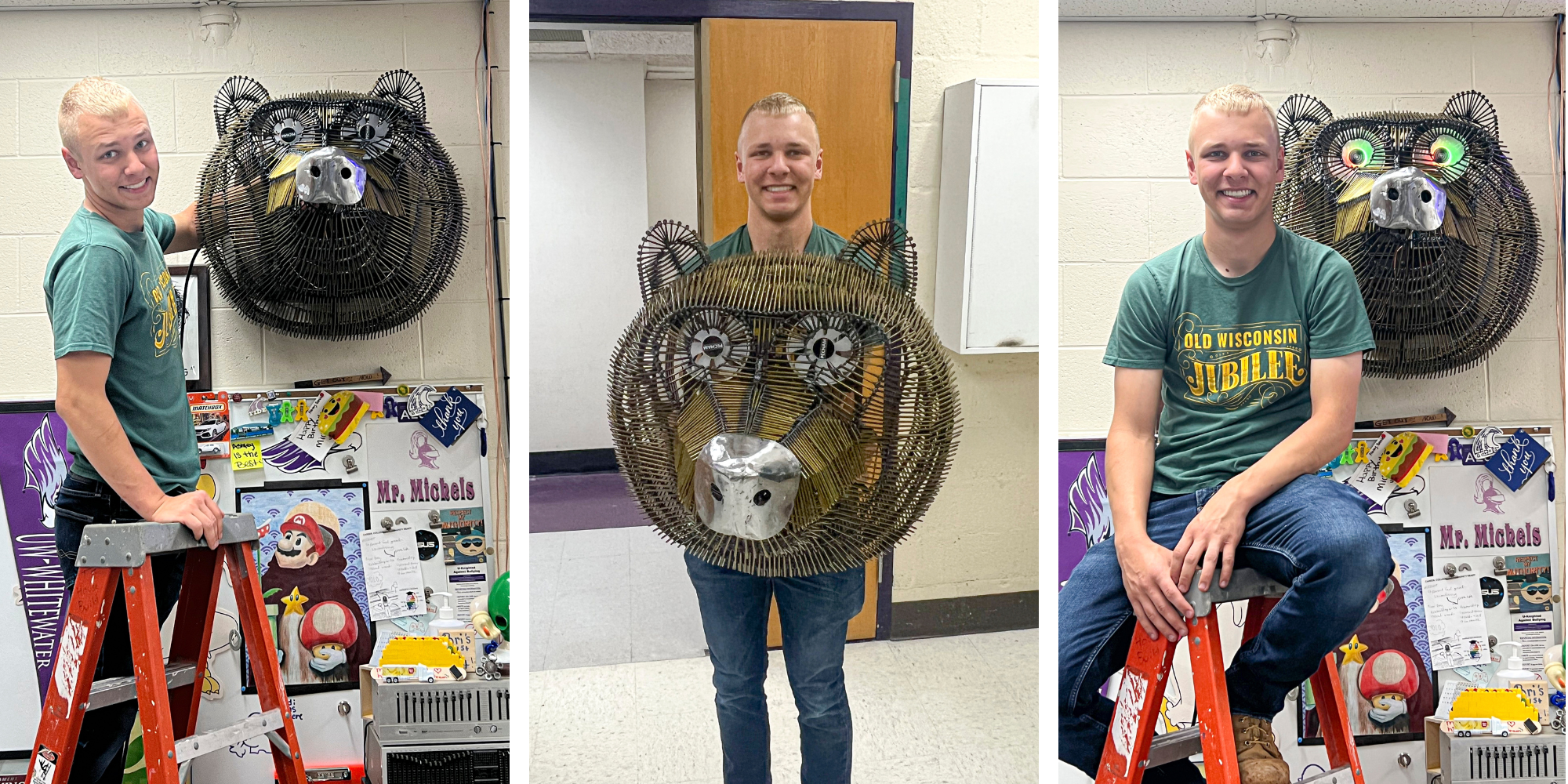 Reid Stadelman - Unique Computer Build
For his senior project, 𝐑𝐞𝐢𝐝 𝐒𝐭𝐚𝐝𝐞𝐥𝐦𝐚𝐧 created a bear in his welding class. Surprise! Reid also made this bear as a functioning computer. Students can access this computer to present projects, assignments, and more. The bear is displayed in Mr. Michels' classroom for future students to enjoy and use. Reid was recently recognized as one of the high school's most appreciated ambassadors and volunteers for donating his time and talent in setting up lights and technology for guest speakers. We wish him all the best as he pursues his future aspirations at DePaul University.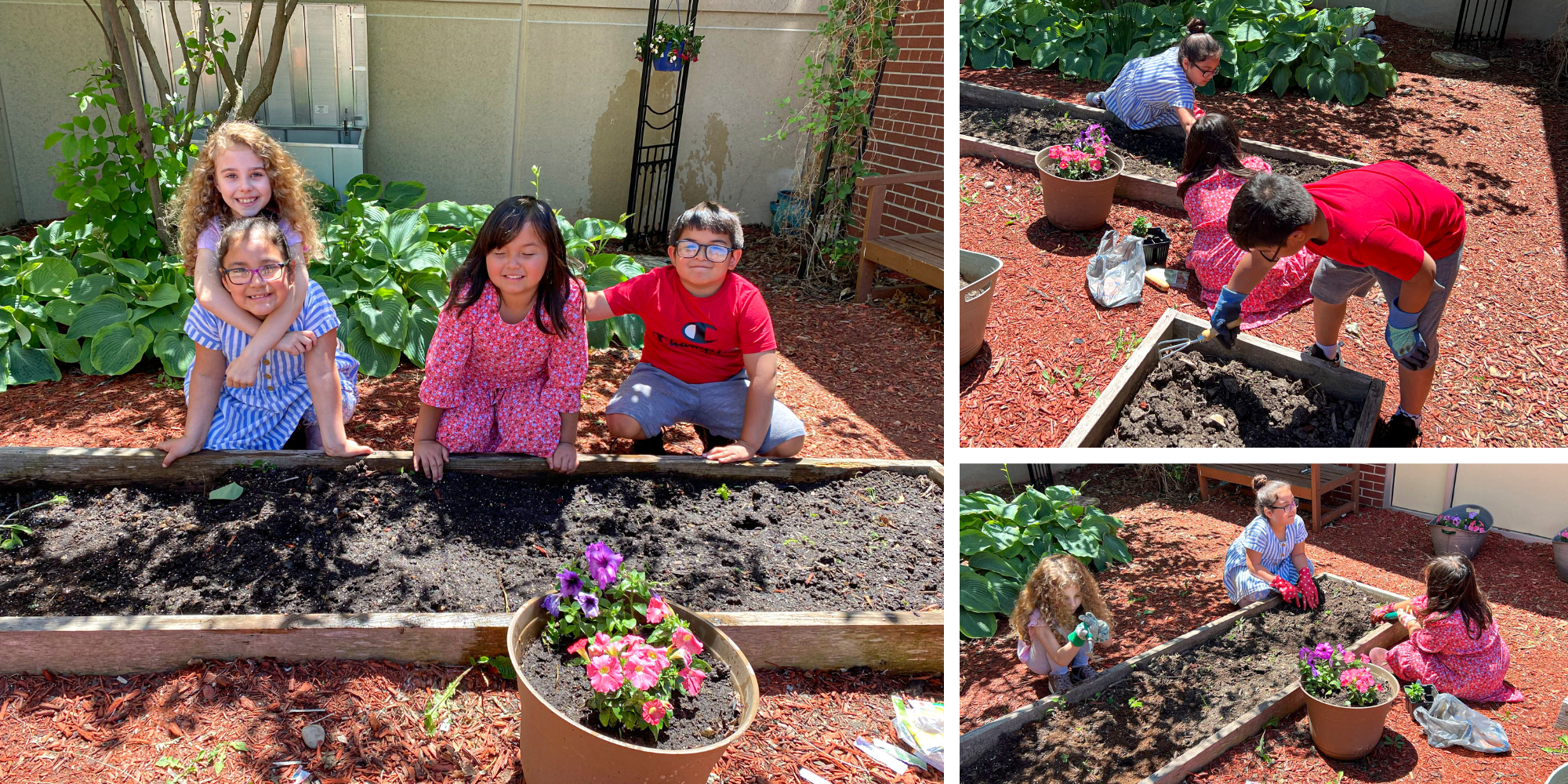 Hackett Garden
Hackett Elementary Garden Club 2nd graders planted annuals, peppers, beans, tomatoes, sunflowers and pumpkins! The harvested produce is shared with our Hackett students, families, and staff.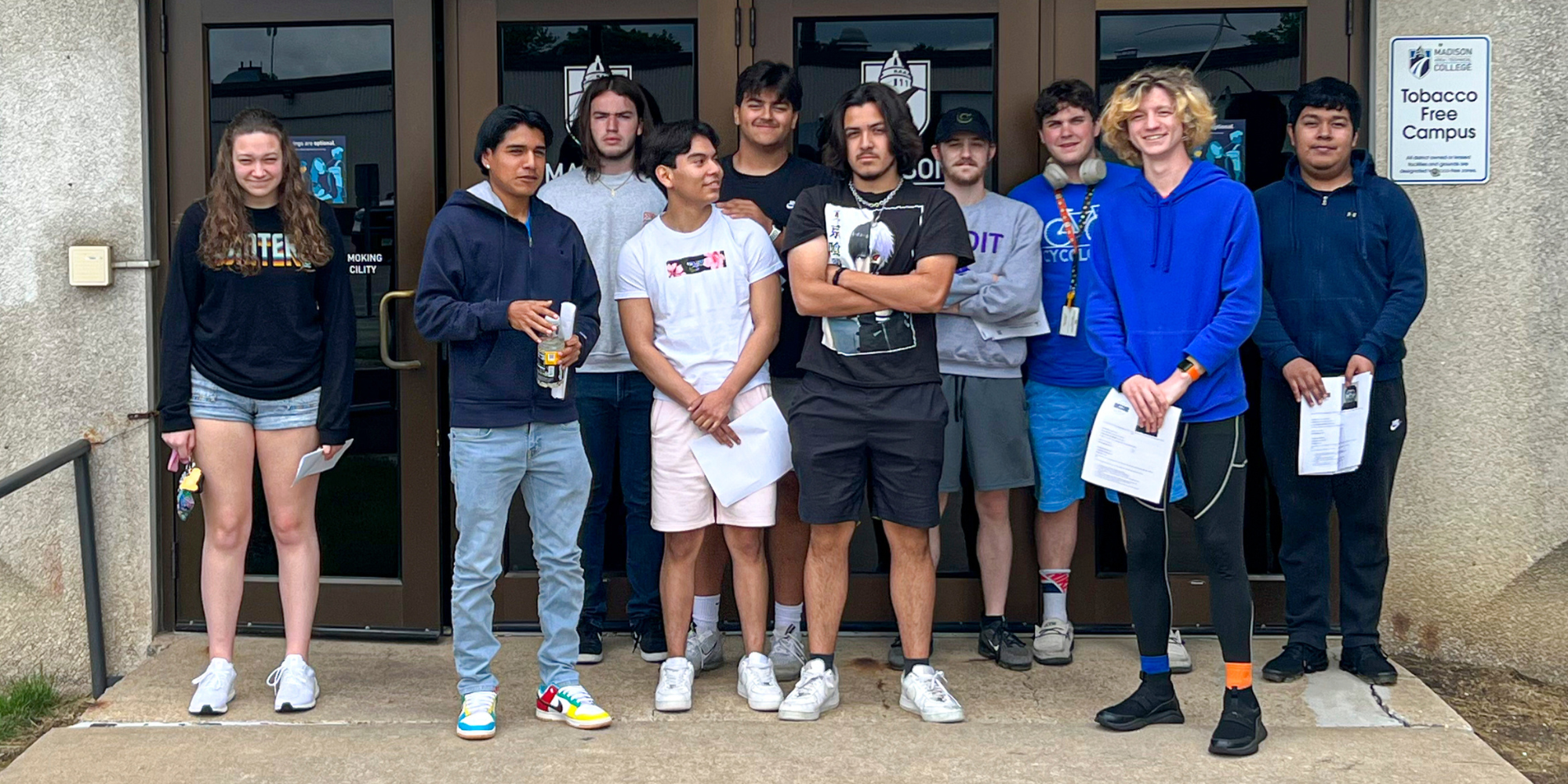 Networking 2 Students Earn IT Certification
Mr. Brian Michels' BMHS Networking 2 students went to Madison to take the CompTIA certification test in computer hardware & software knowledge and skills. Congratulations to 𝐊𝐡𝐚𝐝𝐞𝐫 𝐀𝐛𝐝𝐚𝐥𝐚𝐡, 𝐘𝐚𝐬𝐢𝐫 𝐀𝐝𝐚𝐦𝐚, 𝐁𝐫𝐚𝐝𝐞𝐧 𝐂𝐡𝐚𝐦𝐛𝐞𝐫𝐥𝐚𝐢𝐧, 𝐍𝐨𝐥𝐚𝐧 𝐅𝐚𝐥𝐥𝐢𝐧, 𝐍𝐨𝐞 𝐆𝐚𝐫𝐜𝐢𝐚-𝐂𝐞𝐫𝐯𝐚𝐧𝐭𝐞𝐬, 𝐌𝐚𝐬𝐨𝐧 𝐉𝐨𝐫𝐝𝐚𝐧, 𝐚𝐧𝐝 𝐕𝐢𝐜𝐭𝐨𝐫 𝐌𝐚𝐭𝐚𝐦𝐨𝐫𝐨𝐬 for passing this challenging test. This certification is widely accepted as an industry standard certification often used to kickstart a career in IT.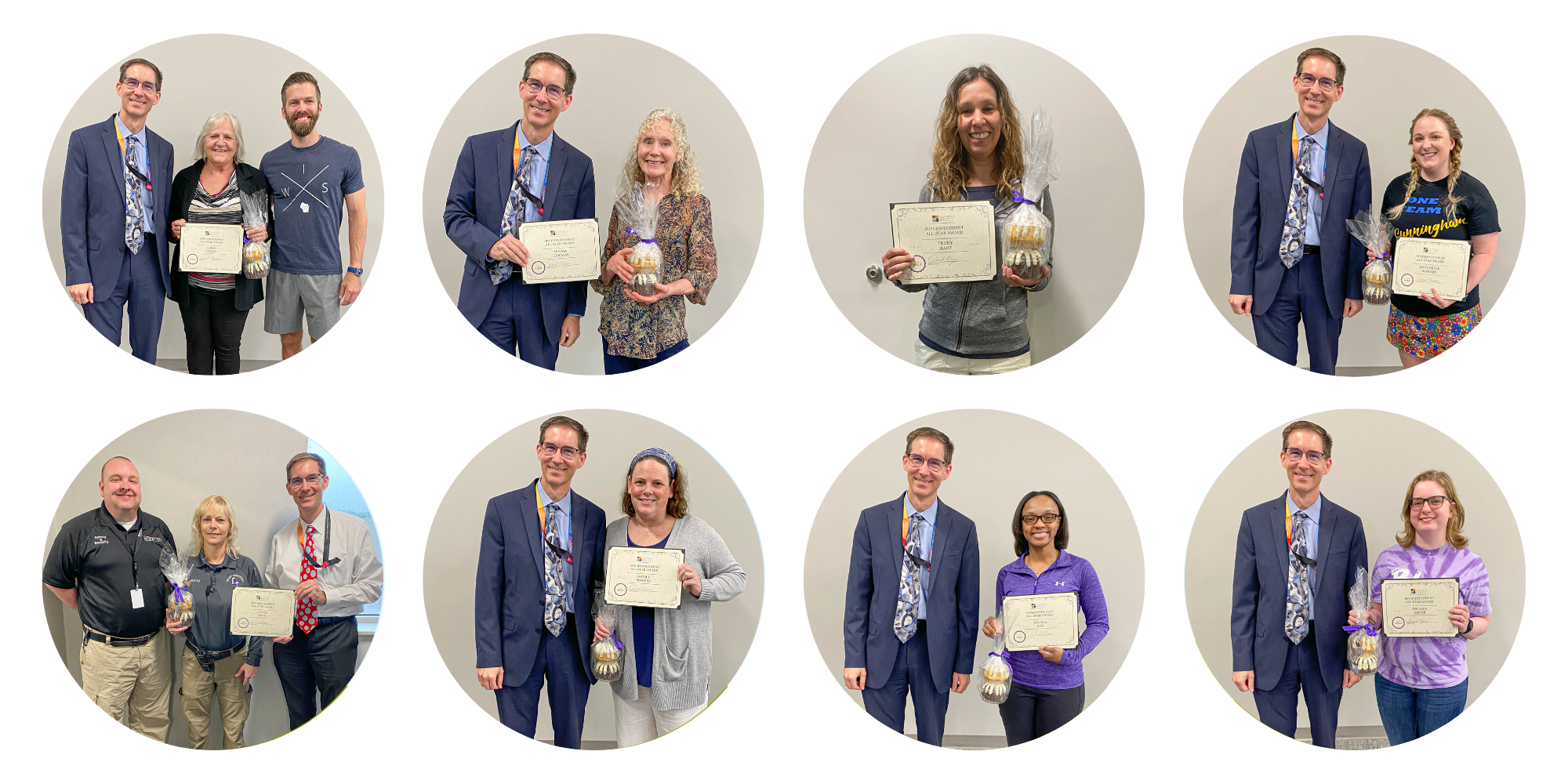 June 2022 All-Stars
Each quarter we honor and recognize our 𝐒𝐜𝐡𝐨𝐨𝐥 𝐃𝐢𝐬𝐭𝐫𝐢𝐜𝐭 𝐨𝐟 𝐁𝐞𝐥𝐨𝐢𝐭 𝐀𝐥𝐥-𝐒𝐭𝐚𝐫𝐬. These individuals are nominated by their peers for their passion, work, and dedication to our students and families.

Congratulations to Carol Duran, Wilma Ericson, Trudy Hart, Ketherine Kincaid, Jenny Lenz, Nicole Powers, Angela Ray, and Melissa Zenke for receiving the All-Star Award. Read their nominations.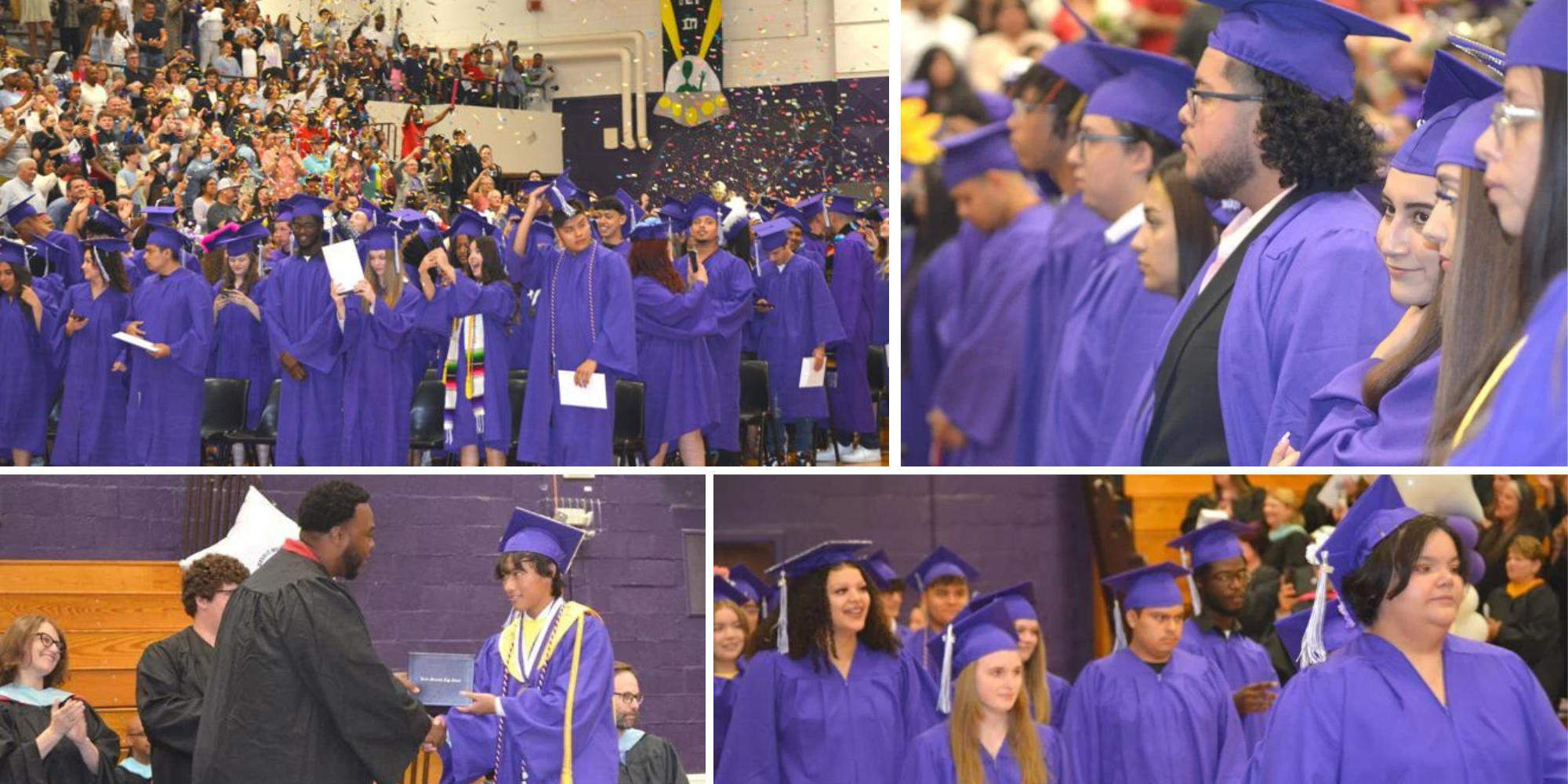 Class of 2022 Graduation
Congratulations to our 430 BMHS students who received their high school diplomas during the 2022 BMHS Graduation Ceremony. 

Check out the livestream of the event.