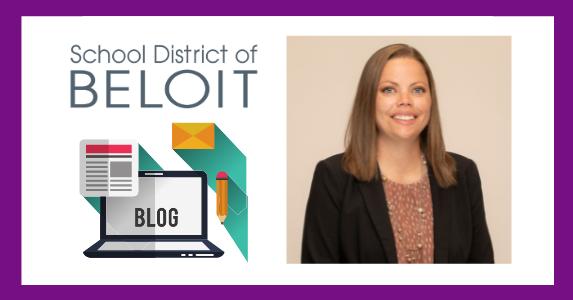 Ms. Jen Schieve
Principal, Fruzen Intermediate

June 2023 - Servant Leadership

My Journey to Servant Leadership
I came upon the term "servant leadership" in my graduate classes at Concordia University-Wisconsin. I was studying to become a principal at the time, and I immediately knew this was who I wanted to be as a leader. Fundamentally different from traditional leadership models, servant leadership is a transformative approach that prioritizes service to others, focusing on their growth and well-being.  

The Core Principles of Servant Leadership
Servant leadership is built upon a core set of principles that guide its practice. These principles include empathy, humility, listening, and collaboration. Servant leaders actively seek to understand the needs and perspectives of others, allowing them to genuinely acknowledge their limitations while valuing the contributions of others. They also actively listen, which creates a space for open communication and shared decision-making among their team. These attributes, along with fostering a culture of collaboration, allow servant leaders to empower their teams to achieve greatness collectively.

Empowering Others to Succeed
Servant leadership is all about empowering others to succeed. Rather than hoarding power and control, I work to delegate authority and responsibility, giving my team members the autonomy to make decisions and take ownership of their work. At Fruzen, this empowerment has begun to foster a sense of trust and confidence, allowing individuals to unleash their creativity and innovative thinking in various ways.  

Inspiring Growth
One of the most powerful aspects of servant leadership that I was immediately drawn to is its ability to inspire individual growth and development. I work hard to recognize the unique talents and potential within each member of my team and actively support their personal and professional growth. I have worked to provide mentorship, guidance, and resources to help my team members flourish. By investing in the growth of the staff at Fruzen, I have begun to create a sense of purpose and fulfillment among the Fruzen community, leading to increased motivation, engagement, and loyalty.   

The Impact of Servant Leadership on Fruzen's Culture
In my first year as Principal of Fruzen Intermediate School, being committee to and implementing servant leadership has profoundly impacted our school's culture. Throughout this year, I have intentionally placed a strong emphasis on the well-being and growth of the staff, which in turn has helped to create a culture of care, trust, and collaboration. As I continue my work here in the School District of Beloit, I will continue to lead by example with servant leadership. By intentionally prioritizing the needs of others, I hope to continue to inspire and empower individuals to reach their full potential. Through the core principles of empathy, humility, listening, and collaboration, a culture of growth, development, and success will continue to flourish here at Fruzen.