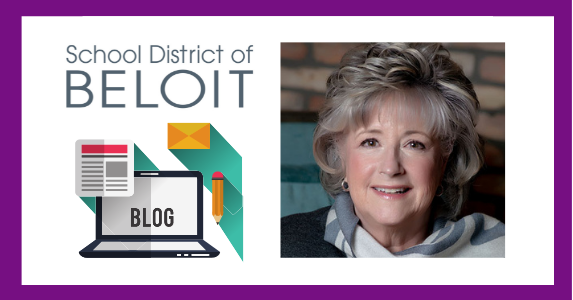 Tara Tinder | Executive Director | Stateline Community Foundation

October 2021 - Scholarship Opportunities

Are you looking for funds to help pay for college or a trade/technical school this fall? Read on!
Last year, Stateline Community Foundation (SCF) awarded $151,750 to twenty-nine Beloit Memorial High School seniors continuing their education. The average scholarship award was $2,200. The largest was a full four-year scholarship.

You may have heard about the Collins-Clark Scholarship. The four-year award mentioned, but you may not be aware of the variety of other SCF scholarships.

SCF offers several scholarships for students pursuing a trade or attending a technical school. At times, there are few applicants for these opportunities yet there is a nationwide shortage of tradespeople; and in two years you can be working with little if any debt, good pay, and benefits.

Have you worked on the Increscent? Are you pursuing a career in Art, Art Design, Graphic Arts, or Art Education? Were you involved in the performing arts, or do you seek a career in music? We've got awards for that. Did you participate in a Community Action Program? Are you enrolling in a culinary school or studying hotel/restaurant management? We have you covered. Are you attending UW Whitewater Rock County? Do you want to be an educator? We've got your back. Whatever study you're pursuing, odds are SCF offers a scholarship for it!

Application Opens - December 13th
Start researching SCF scholarships now so you are prepared to complete your application when it opens December 13th. Only one complete application is needed to apply for more than 70 scholarships available to BMHS graduating seniors and alums. You can find the SCF application at this LINK . 
Application Closes - February 15th
The application deadline is February 15th. No late or incomplete applications will be considered. On occasion, either party can experience technical issues, so we strongly encourage you not to wait until the last minute!
Seven Quick Tips for Submitting the Best Applciation
1. Don't miss the deadline to apply – February 15.

2. Follow the application directions exactly. If you're unclear about something, email Tammy Kerch tammy@statelinecf.com for an answer to your question or concern.

3. Make sure your application is complete and correct and that all requested documents are uploaded. Forgetting one document or missing one question can and will eliminate your application from consideration.

4. All uploaded documents must be in PDF format only.

5. Proofread everything before you submit your application. In fact, submit your application when you're fresh, not when you're tired. Print a copy of your online confirmation page.

6. To qualify for financial need scholarships, complete the FAFSA now because a copy of your Student Aid Report is required with your application.

7. For short answer or essay questions, please take your time. Read the questions thoroughly, then take your time and answer the questions in detail. Your responses to these questions help the scholarship committees get to know more about you! 

To start your application, you will need the following items:
Valid email account, preferably not a school account

Transcripts—Contact your school to request your transcripts. We suggest you allow 2-4 weeks. We accept unofficial transcripts. Transcripts must be scanned and uploaded.

ACT/SAT Test Scores—We accept unofficial test scores; scores must be scanned and uploaded.

Essay or Personal Statement—Use Word or another program to type your essay. Make sure to run it through spellcheck and ask someone you trust to proofread it for you. Read it out loud to catch any mistakes and listen to the tone.

FAFSA/SAR—Once you've completed your FAFSA, you'll receive a Student Aid Report (SAR). If you file your FAFSA electronically, you will be notified by email. If you file with a paper form, you will need to scan and save the report as a PDF file.
Important information to Know
For questions, attend Scholarship Information Night at Hendricks CareerTek located at 625 Third Street, Unit 200, Beloit on December 15th or contact Tammy Kerch, Scholarship Coordinator – Email Tammy Kerch or call 608.362.4228.