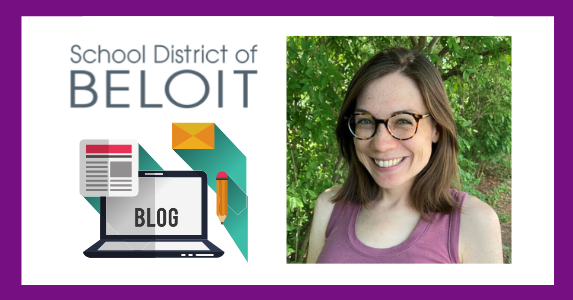 Ms. Tawny Morrison
Education Communications Specialist, PBS Wisconsin Education

August 2022 - Back to School

Back to School Balance
For families, students, and educators, August is a transitional month spent balancing preparations for the upcoming school year with the last of summer's activities. The back-to-school season can be both busy and exciting as backpacks are dusted off and bus routes are finalized.

At PBS Wisconsin Education we understand there is a lot to juggle as you head into the school year. We want to share just a handful of the free resources and helpful tools available to help young learners start school, engage students with educational materials, and provide professional development opportunities for educators.

Additional free resources and media are available any time of the year at pbswisconsineducation.org, pbswisconsin.org/education, and PBS LearningMedia.

Starting School with Daniel Tiger
What Will School Be Like?
Adjusting to school routines and classroom expectations can be a big job for our youngest learners. Understanding emotions and learning to self-regulate can be challenging, and PBS has resources to help! With episodes, clips, activities, and articles from Daniel Tiger, help your children and students gain a more thorough understanding of what school life will be like.

Helping Students Handle Separation
Learning how to go to school and be away from families may be easier for some kids and more difficult for others. Having a plan in place for gradual acclimation and strategies children can employ throughout the day can help children learn to be more independent and remember that grownups do come back. With this collection from Daniel Tiger, you can help children work on feelings about separation and independence, memory skills, developing self-control, and expressing feelings.

Wisconsin-Focused Educational Resources
PBS Wisconsin Education has an extensive collection of free-to-use, standards-aligned, Wisconsin-focused media, including videos, games, interactive content, educator guides, and more. Check out some highlights below, then explore more resources at pbswisconsineducation.org. 

Make Connections with Music
Re/sound: Songs of Wisconsin is a collection of video interviews with Wisconsin musicians, performances, audio files, and educator engagement guides. Explore connections between music, identities, cultures, and emotions, or simply play the audio to welcome students into the classroom on the first day - or any day - of school. (Grades 4-8)

Teaching About Wisconsin First Nations
Looking for resources for teaching the history, culture, and tribal sovereignty of the American Indian nations in the state? The Wisconsin First Nations collection provides educators and pre-service teachers with accurate and authentic educational materials including book lists, maps, games, lesson plans, videos, and more. Learn new strategies and approaches directly from educators who infuse Wisconsin First Nations content into their classrooms. (Grades PreK-12)
Educator Opportunities
Events
Join PBS Wisconsin Education on August 25 for a FREE webinar on creating a positive classroom culture and community from the very first day of the new school year and beyond.

Enjoy rich discussion, engage with improv games and mindfulness techniques, and experience real-time community-building among educator colleagues while experimenting with new approaches to student community-building and personal intention-setting for the school year.

This webinar is open to all PreK- 12 educators, regardless of grade level or content area. All participants will be mailed a package of PBS Wisconsin swag and classroom supplies after the webinar concludes. Register today!

Stay up to date on additional upcoming professional development opportunities, webinars, and other events by visiting the PBS Wisconsin Education events page.

Kindness in the Classroom
Practice kindness with your early learning students through the Kindness Curriculum, a series of lessons shown to have a positive impact on academic performance, peer relationships, and teacher-perceived social competence. It is great for helping students just entering the classroom learn how the senses, breath, and body movements are foundational to a mindfulness practice.

Enter the Back-to-School Giveaway!
PBS Wisconsin Education values the work and expertise of educators. We'd like to hear what's on educators' minds heading into the school year. Fill out the form to share your thoughts, and you'll be entered in our back-to-school giveaway! Your input can help guide the themes covered in the upcoming aka Teacher podcast.