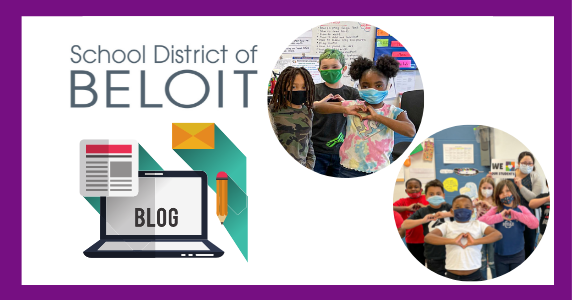 Ms. Gisela Mejia Delgado and Her 2nd Grade Class | Hackett Elementary School

February 14, 2022 - Showing Self-Care This Valentine's Day

Valentine's Day is a great reminder to take time to show those around us that we care and to share our love with others. Oftentimes, we spend so much time worrying about what we will do for others, that we forget about showing love and care to ourselves. Sometimes it may be difficult to find time to love ourselves especially when we are busy.

This month, my class spent some time exploring ways to practice self-care and we've come up with some ideas on how to love ourselves a little more. This Valentine's Day we'd like to share these ideas with you in hopes that you, too, can show yourself some more love and care.

Enjoy the wisdom and advice from some very bright and loving second graders. Happy Valentine's Day

What Are Some Basic Self-Care Ideas People Can Do Every Day?
• Keep Clean: wash your hands often, shower or take a bath, wear clean clothes each day, and wash your face.
• Move Your Body: get your wiggles out, dance, go on a walk, and exercise.
• Rest: make sure you get plenty of rest each night.
• Be Kind to Yourself: say nice words to yourself, don't get mad if you make a mistake, and remember you are still learning.
What Is Your Favorite Way To Show Yourself Care and Love?
• Sebastian – I play games with my Dad.
• Cece – I play with my toys and spend time with my little brother.
• Elise – I eat breakfast every morning.
• DeSean – I keep my mask up when I'm around people.
What Are Some Ideas Other People Can Use To Practice More Self-Care
• Dynasi – one way to practice self-care is to get and give hugs
• Student – One way to practice self-care is to help someone. It can make you feel good.
• Juelz – One way to practice self-care is to eat your favorite food or go somewhere you really like.
• Alanna – One way to practice self-care is to say nice things to yourself and about yourself. 

So, my class and mine's ask of you today is to remember to show yourself some love and care on this Valentine's Day! We are the only ones of us that there is, so we need to take care of ourselves – body, mind, and spirit.