School District of Beloit May 2022 Highlights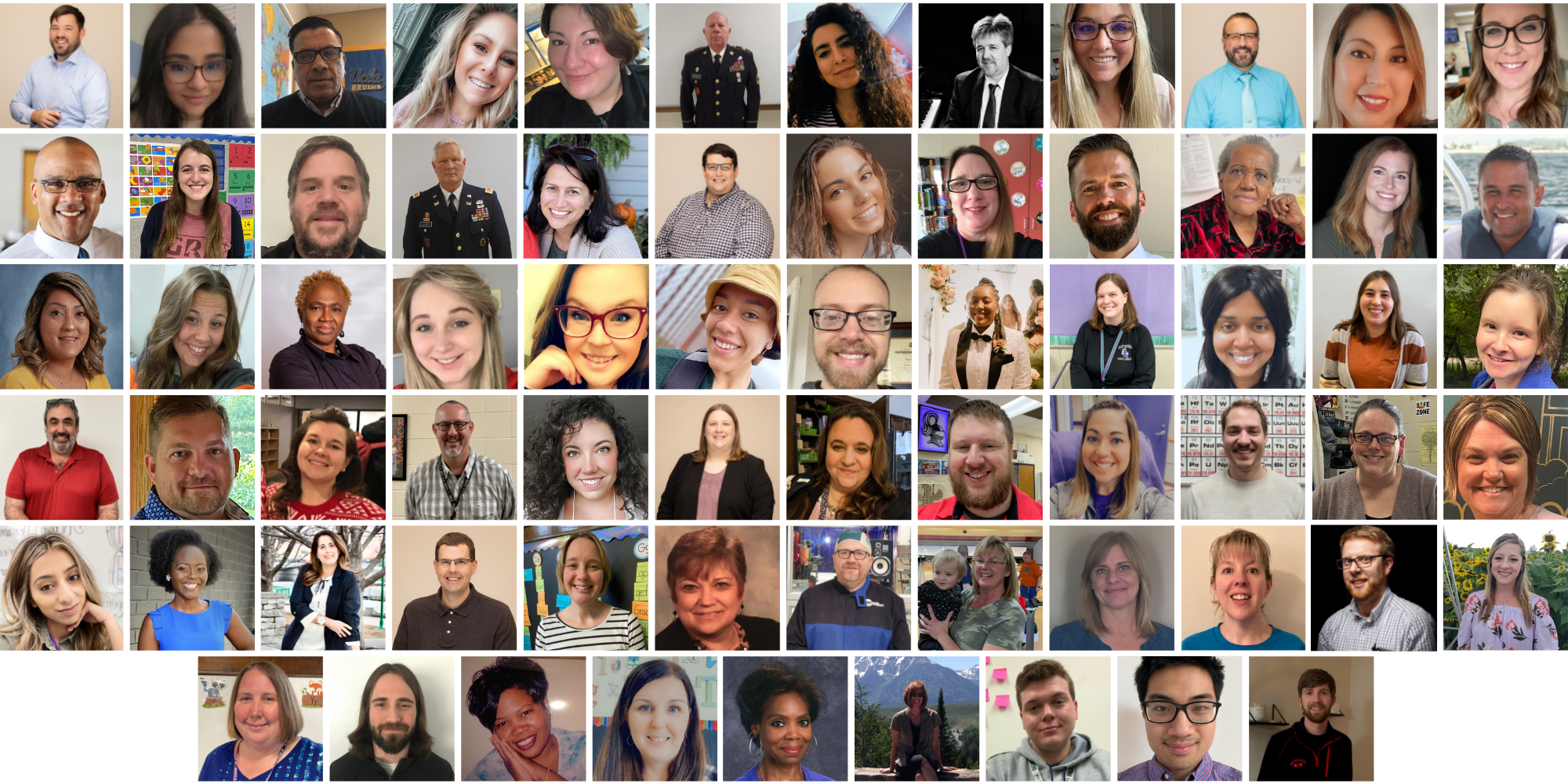 Teacher Appreciation Week
We honored and recognized 72 amazing teachers who were nominated by SDB Families and Students. They are truly making a difference in the lives of our students. Take a moment to read the nominations for each of them.

We are so fortunate to have a District with such caring, dedicated, and compassionate teachers who bring out the best in our students academically, socially, and emotionally.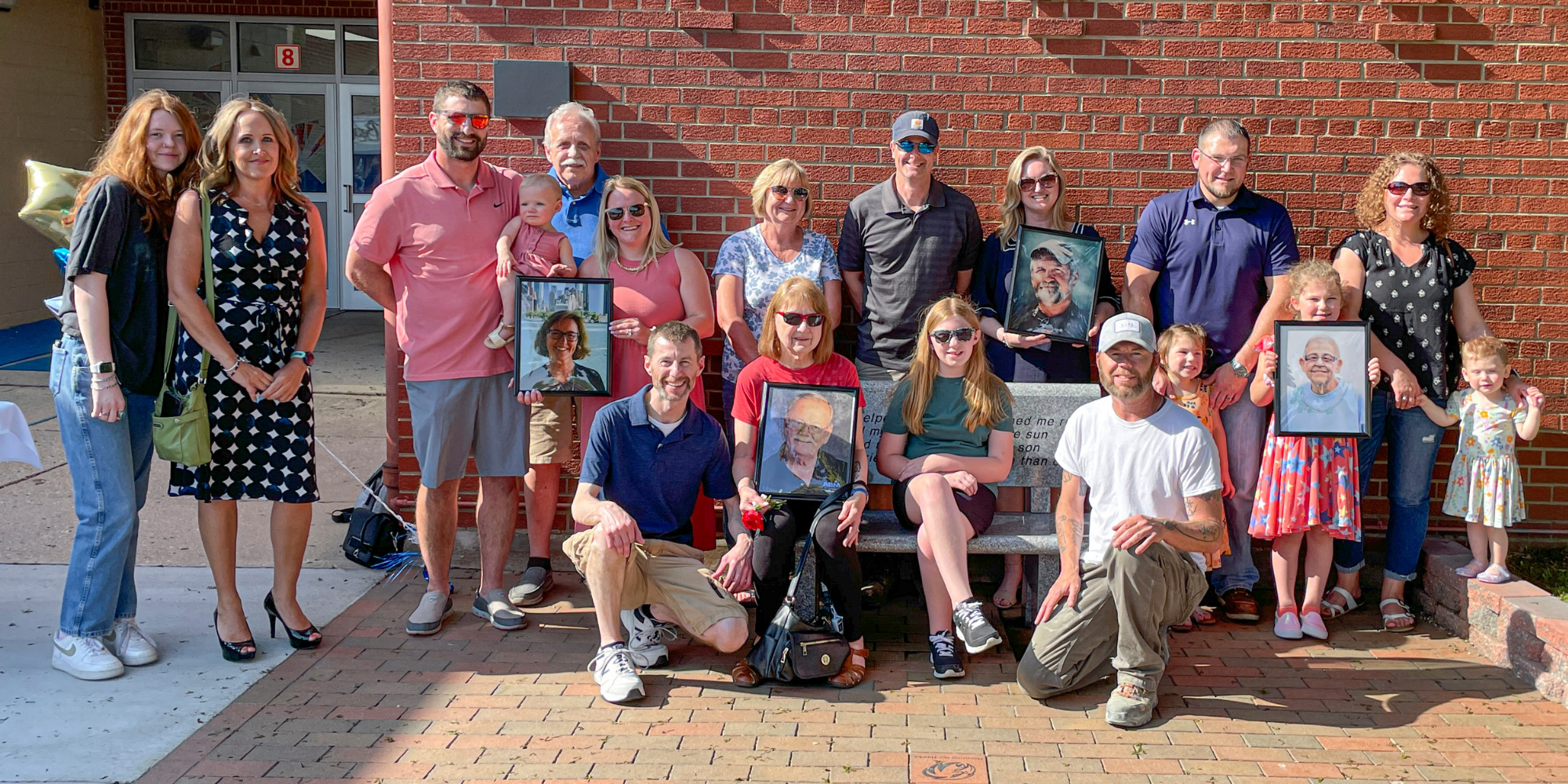 Hackett Memorial
Hackett Elementary honored Dan Bear, Carole Campbell, Joan Glodowski, and Phil Matthys "Mr. Phil". The Hackett Hawk family dedicated a newly constructed brick patio and engraved granite bench to honor their long-lasting impact and legacy. Such a wonderful and meaningful ceremony that included students, families, staff, and the families of each honoree.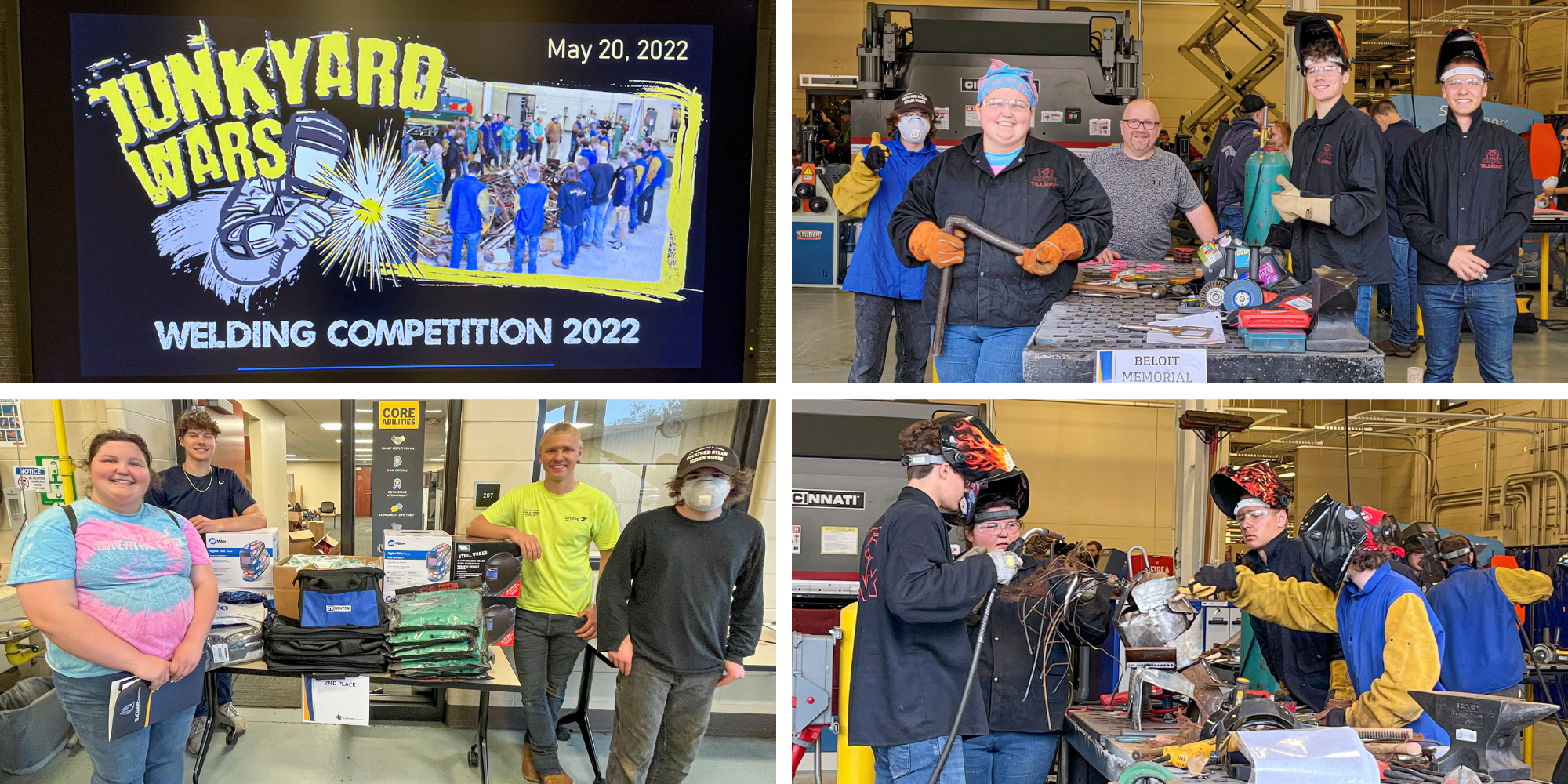 Junkyard Wars
Our BMHS Welding students participated in Blackhawk Technical College's JunkYard Wars last Friday. Congratulations to Jacob Brown, McGregor Mayse, Raven Regenold, and Reid Stadelman for placing 2nd out of 15 schools from Rock and Green counties. A great hands-on opportunity for our students to showcase their skills!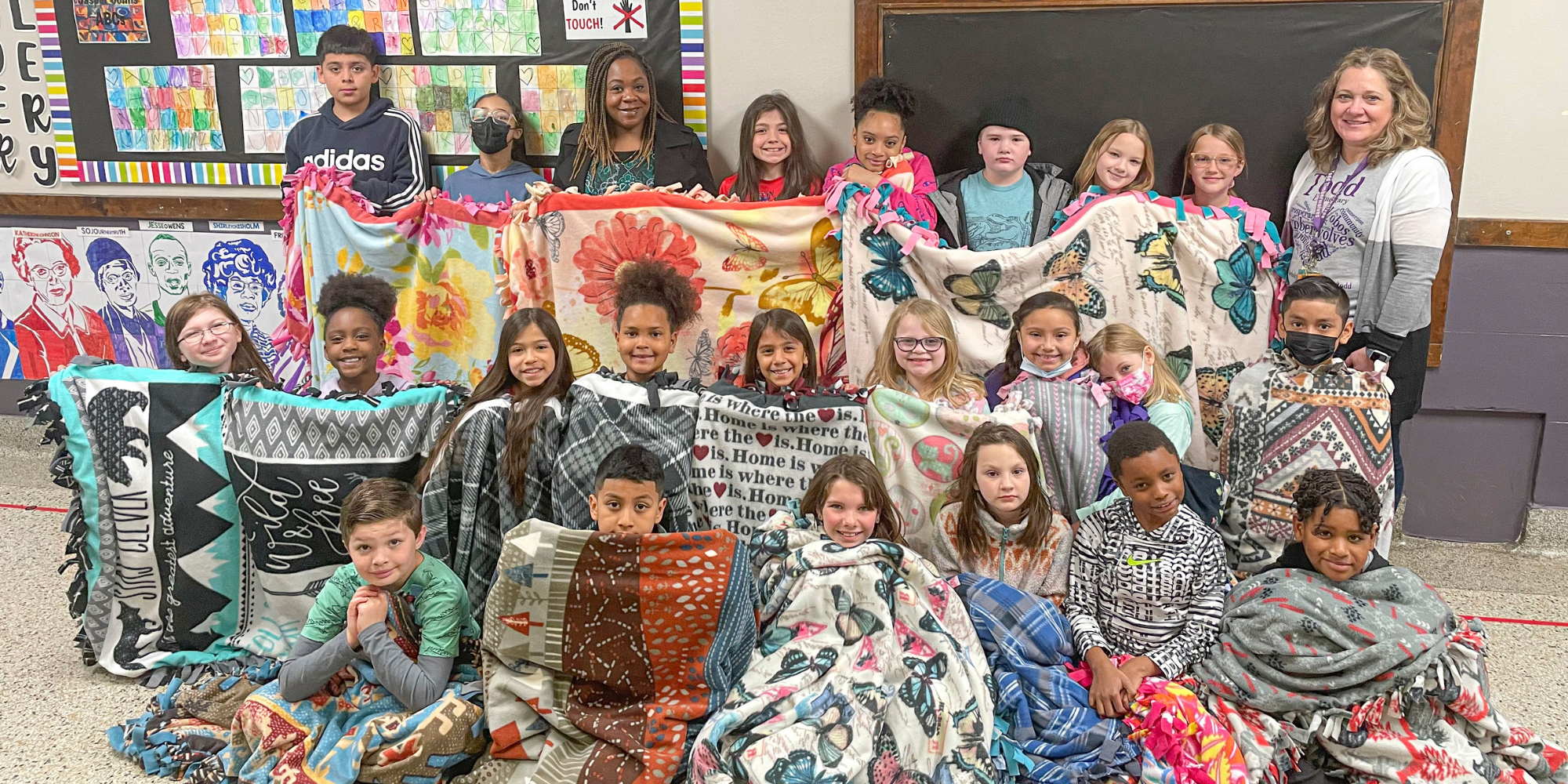 Todd Just Say No Club
Members of the Just Say No Club at Todd Elementary made over 20 fleece tie blankets to donate to Family Promise of Greater Beloit. Their Executive Director, Tammie King-Johnson received the blankets and explained the mission and work of their organization to our students.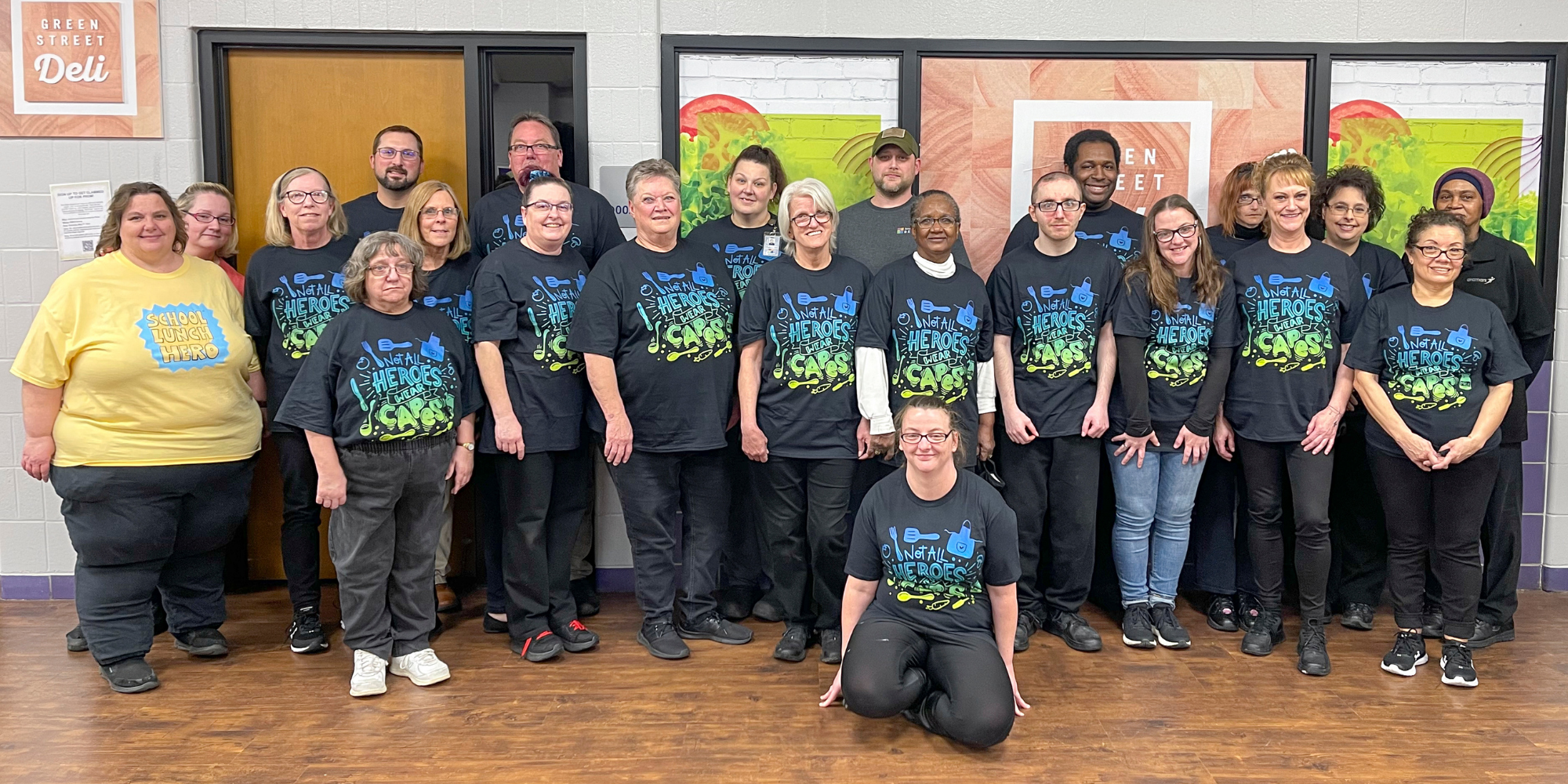 School Lunch Hero Day
We celebrated out incredible school cafeteria staff during School Lunch Hero Day.

Between preparing healthy and nutritious meals, accommodating food allergies, and offering service with a smile, our school cafeteria workers are true heroes. Thank you for providing thousands of meals to our students every day.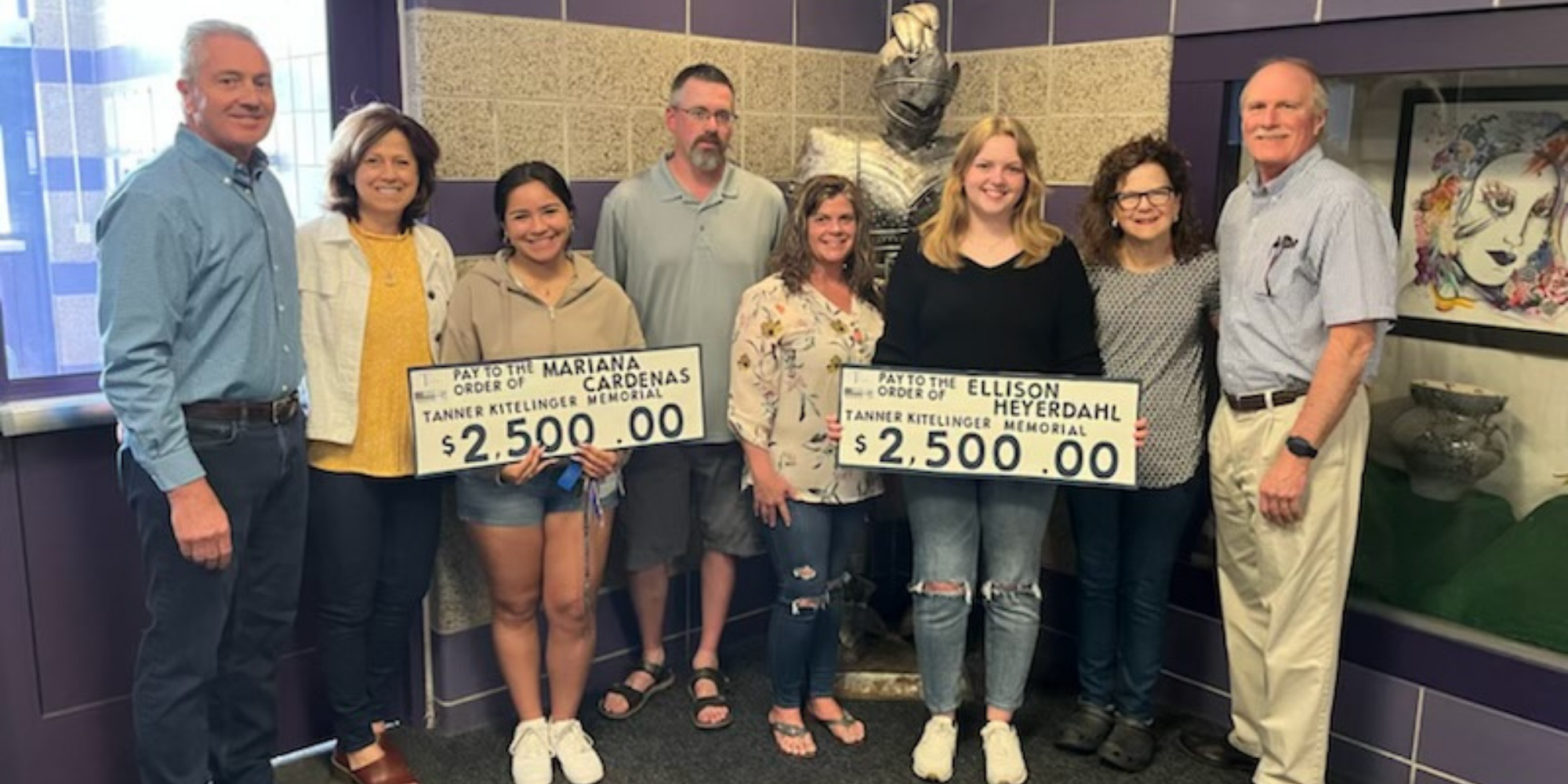 Tanner Kitelinger Scholarship
Congratulations to BMHS seniors, Ellison Heyerdahl and Mariana Cardenas the 2022 recipients of the Tanner Kitelinger Memorial Rising Star Scholarship. Both of these young women each received a $2500 scholarship and plan to pursue a career in education. In 2017, Tanner Kitelinger passed away from complications of Type 1 Diabetes. His parents continue to remember his legacy and positive impact on our world through this scholarship. "Tanner could comfort and light up a room with his warm and compassionate personality and contagious smile. He formed special connections with everyone he met, because of his genuine kindness and sense of humor." We are grateful for the generosity of Jim and Connie Kitelinger and their extended support from family and friends. Read about the Tanner Kitelinger Memorial Rising Star Scholarship on our website.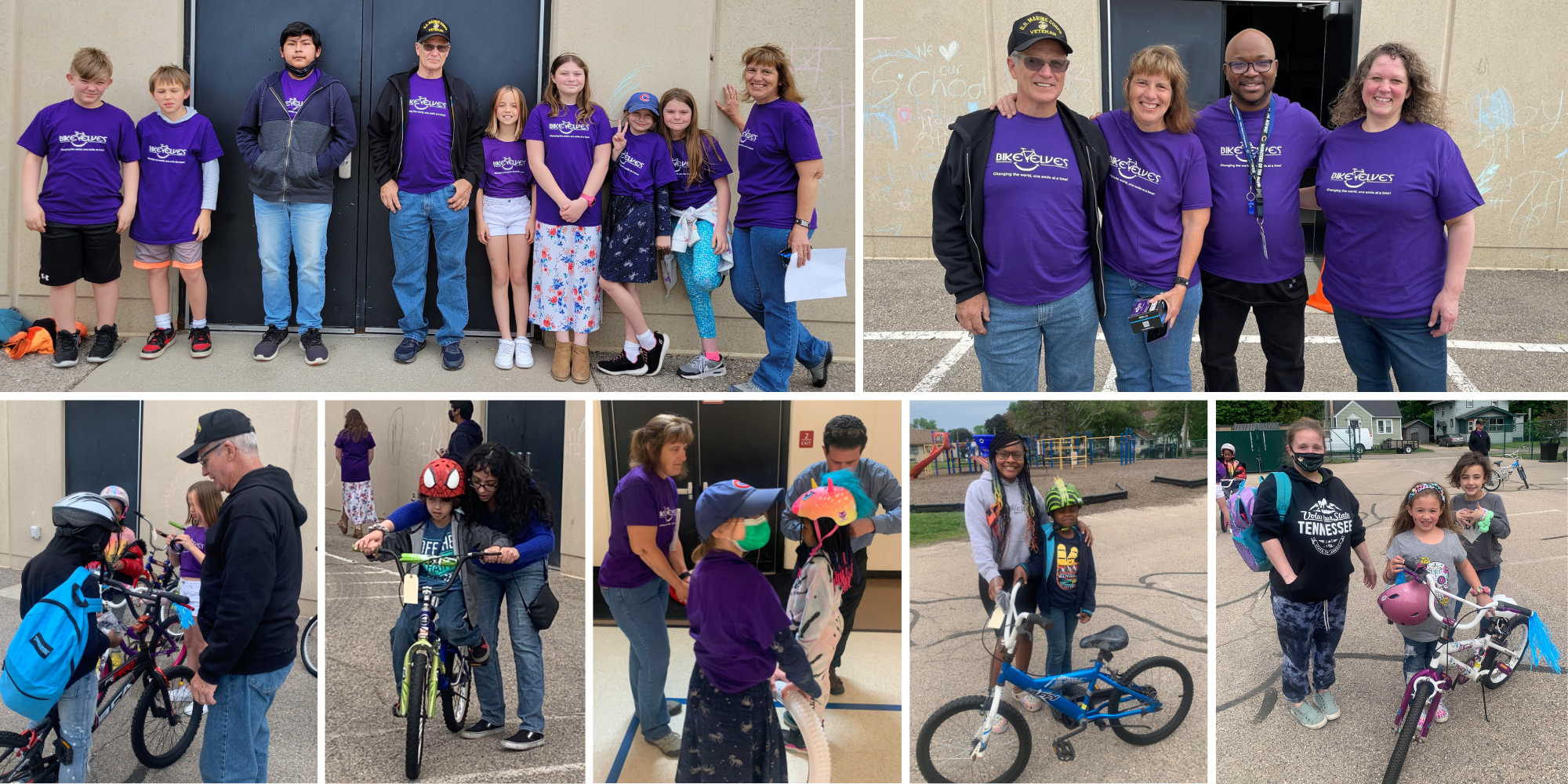 Fruzen Students collaborate with Bike Elves
After school on Mondays and Tuesdays during May, six Fruzen Intermediate students collaborated with the Bike Elves to lean how to pump-up bike tires and change tires, pedals, saddles, and hand grips on bicycles. While learning how to do these tasks, they were also actually building bicycles for students at Merrill Elementary School. Anne from the Bike Elves and Steve from Merrill Elementary School helped to facilitate a big surprise for 10 students from Merrill on Tuesday, May 24 - Bikes! What a wonderful opportunity for our students to give and receive.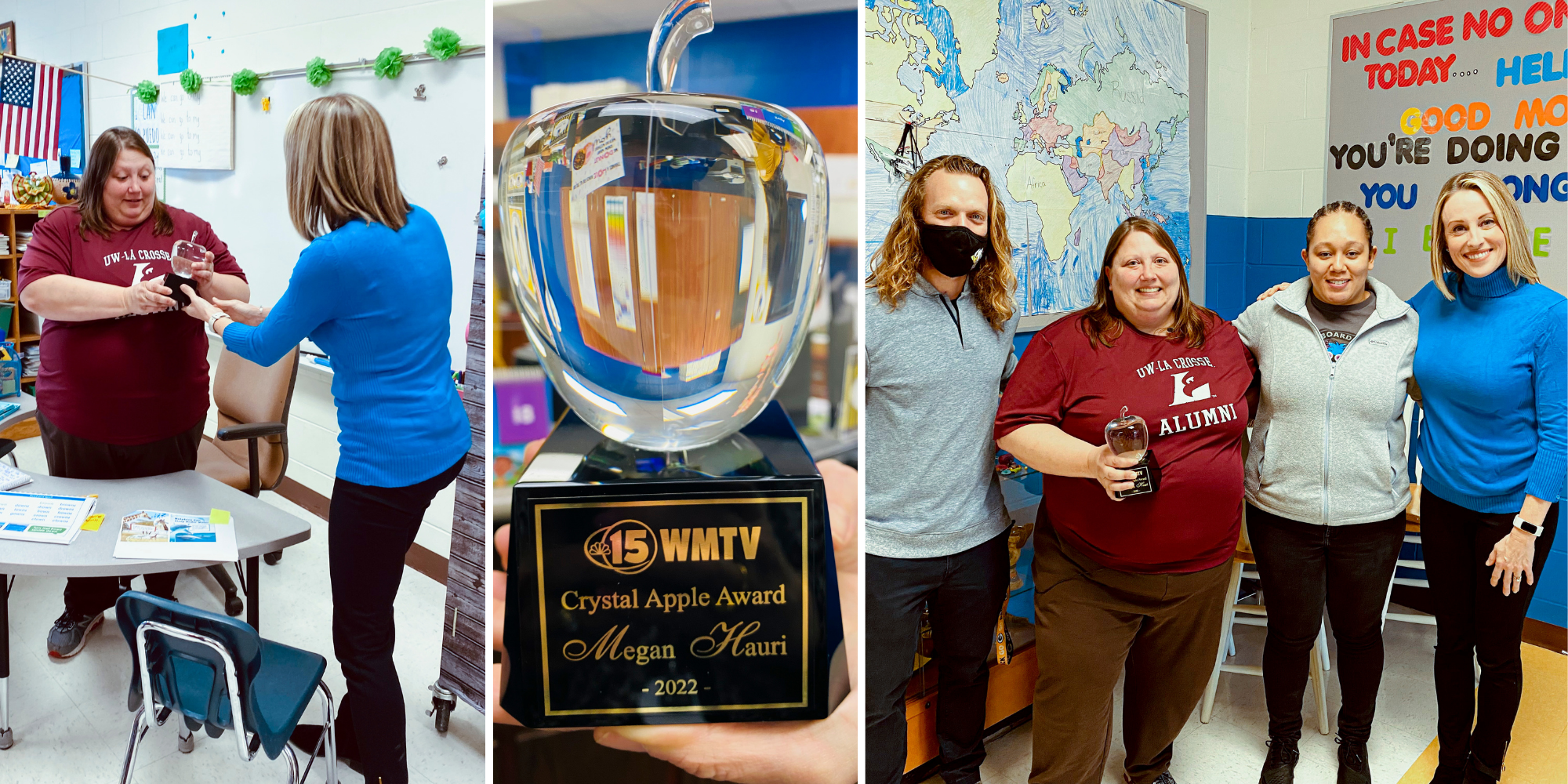 Crystal Apple Award Winner - Megan Hauri
Congratulations to 𝐌𝐬. 𝐌𝐞𝐠𝐚𝐧 𝐇𝐚𝐮𝐫𝐢 from Hackett Elementary for receiving the 2022 Crystal Apple award from NBC15 Madison! This award recognizes teachers who touch the lives of students in extra special ways. Thank you to Ms. Hauri and the rest of the Hackett team for everything they do for our students and families.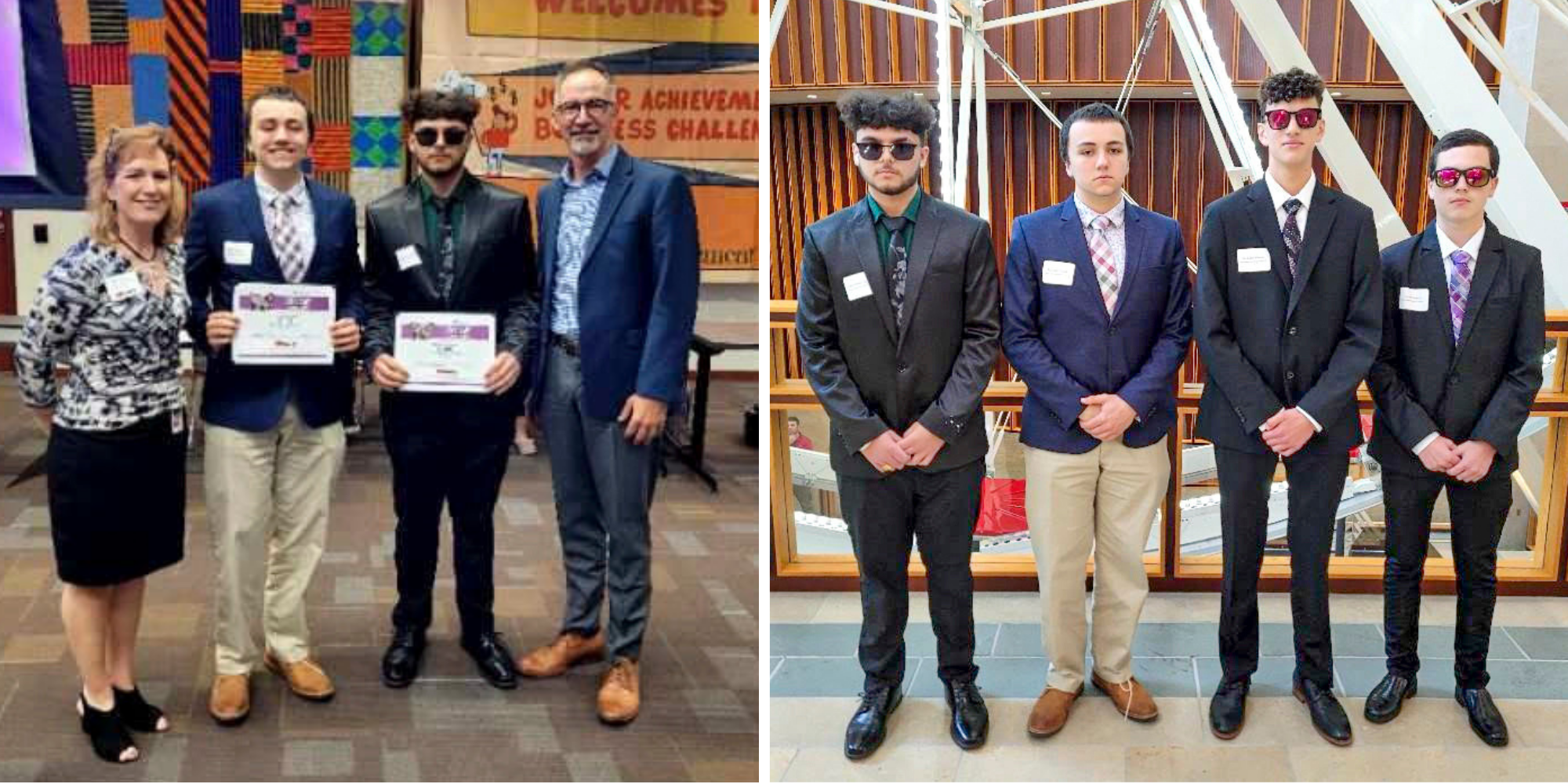 Junior Achievement Competitions
BMHS Students Jaidyn Cox, Jackson Moore, Harrisdeep Sembhi, and Merrick Wales represented BMHS at the Junior Achievement Competitions acting as CEOs in a computer business simulation.
In the regional competition, Harrisdeep Sembhi and Merrick Wales won first place and were awarded a $500 scholarship. Jaidyn Cox and Jackson Moore placed second and were awarded a $250 scholarship. 
In the state competition, Harrisdeep Sembhi and Merrick Wales won first place and received an additional $1,000 scholarship! 
In the National Copetition, Harrisdeep Sembhi and Merrick Wales won first place and received an iPad Mini.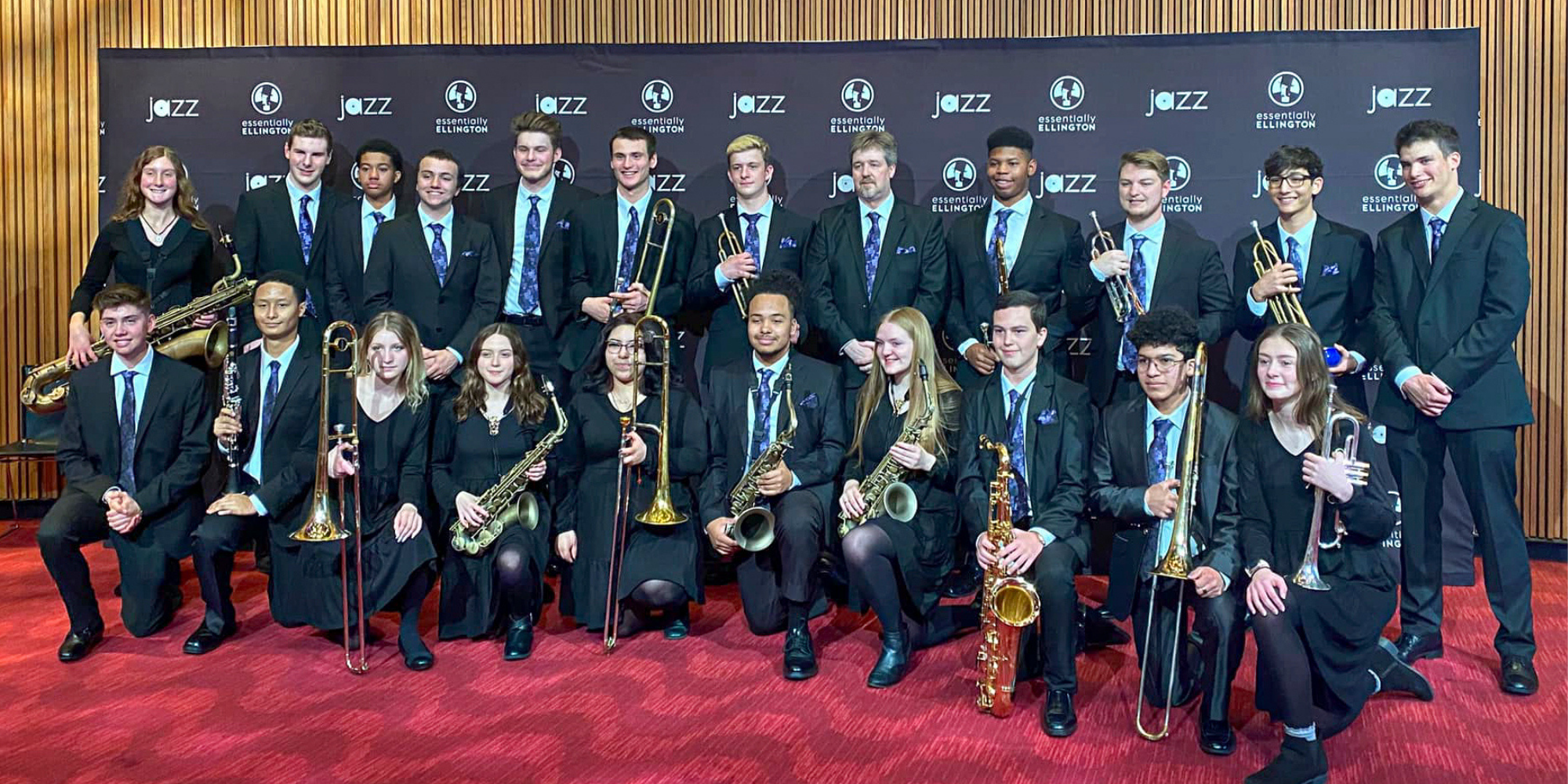 Essentially Ellington
Congratulations to our Beloit Memorial High School Jazz Orchestra on their performance at Essentially Ellington! Check out all the awards our student musicians received!

⭐️𝐎𝐮𝐭𝐬𝐭𝐚𝐧𝐝𝐢𝐧𝐠 𝐑𝐡𝐲𝐭𝐡𝐦 𝐒𝐞𝐜𝐭𝐢𝐨𝐧 (Kai Wong, Piano; Gabe Wick, Guitar; Merrick Wales, Bass; Tony Severson Bass; Taitt Galvin, Drums; Jonathan Garrett, Drums)
⭐️𝐇𝐨𝐧𝐨𝐫𝐚𝐛𝐥𝐞 𝐌𝐞𝐧𝐭𝐢𝐨𝐧 𝐒𝐚𝐱𝐨𝐩𝐡𝐨𝐧𝐞 𝐒𝐞𝐜𝐭𝐢𝐨𝐧 (Avery Mitchell, Sophia Garduno, Naoki Nikora, Kelechi Anyanwu, Ayden Wehrli, Sarah Ramsden)
⭐️𝐎𝐮𝐭𝐬𝐭𝐚𝐧𝐝𝐢𝐧𝐠 𝐏𝐢𝐚𝐧𝐨 (Kai Wong) ⭐️𝐎𝐮𝐭𝐬𝐭𝐚𝐧𝐝𝐢𝐧𝐠 𝐃𝐫𝐮𝐦𝐬 (Jonathan Garrett) 
⭐️𝐎𝐮𝐭𝐬𝐭𝐚𝐧𝐝𝐢𝐧𝐠 𝐂𝐥𝐚𝐫𝐢𝐧𝐞𝐭 (Naoki Nikora) ⭐️𝐇𝐨𝐧𝐨𝐫𝐚𝐛𝐥𝐞 𝐌𝐞𝐧𝐭𝐢𝐨𝐧 𝐓𝐫𝐨𝐦𝐛𝐨𝐧𝐞 (Eamonn Rougvie)